Acer Liquid Mini Ferrari Edition- No Speed Boost Despite Ferrari Look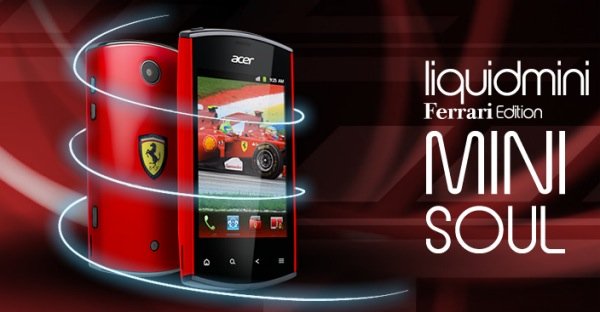 Ferrari is far from what it was in its heyday and the Liquid Mini from Acer really doesn't scream "high-end" as its new paint job would suggest. With a 600 Mhz PCU and 512 MB Ram, you're not going to have to worry about all too many speeding tickets with this handset.

But if were talking about looks, the new Ferrari Edition Liquid Mini has been blazened with a Logo on the back and that eye-catching Ferrari Red on the side. And of course unique content should help attract diehard Ferrari fans. The new Liquid Mini has both unique ring tones and a worked over UI to help make race enthusiasts feel at home. But what exactly Ferrari and Acer have to do with one another is still a mystery to me.