 Acer Trash Talks iPad in New Iconia Adverts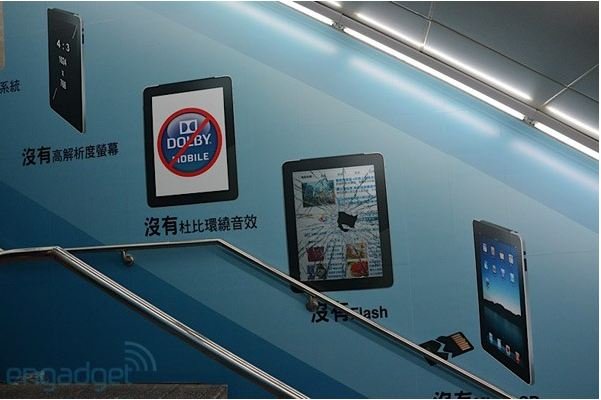 These days, I see the iPad winking at me at nearly every subway stop, taunting me with its apps and video talk. But now Acer has swooped down and, Banksy-like, trashed the device in public billboards for all its shortcomings.
"No open operating system! No Flash Player! No Dolby Surround Sound! No MicroSD!" Oh no they di'int!
Thing is pretty persuasive stuff - although I'm pretty sure if Acer tried this campaign in the states, Apple would be suing them faster than the time it takes to say "No USB port."
Watch their ad, in Mandarin, below:
We wish we'd paid better attention in Mandarin class...