 Adobe's Photoshop Touch Will Connect to Android Tablets, Looks Frickin' Amazing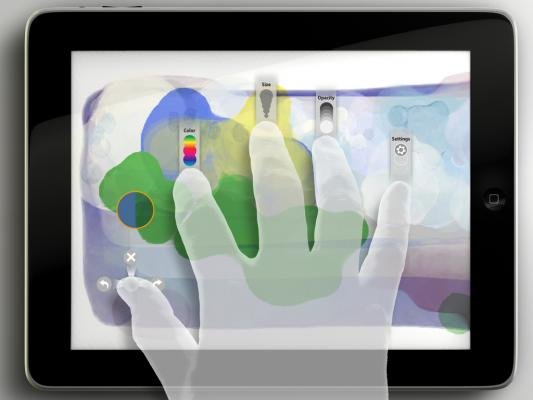 Damn, this app looks incredibly cool. Imagine painting watercolor landscapes with your fingers on your tablet, or mixing paint together to create a custom color for your next home redecoration. Check out Adobe's video of all the action here:
I'm not sure what's more exciting to me: the idea of painting on the fly, the prospect of Photshop on the go, or the fact that all of this easily syncs with the Photoshop on my computer.
Adobe's new suite of apps will include Color Lava, Adobe Eazel and Adobe Nav. They let you create custom color swatches, paint and use Photoshop tools directly from the tablet. The SDK will allow apps to be developed on Android and other platforms. Create something on the tablet and it's instantly synced to Photoshop on your PC.
I still have a bunch of questions, though, like how some of Photoshop's more complicated features will run on a tablet, but I guess I'll have to wait and see when it's released.
Adobe is also experimenting with a new subscription-based pricing plan for Photoshop, for as little as $35 a month.