Amazon Offers $269 10" Viewsonic gTablet Through Bargain Site "Woot!"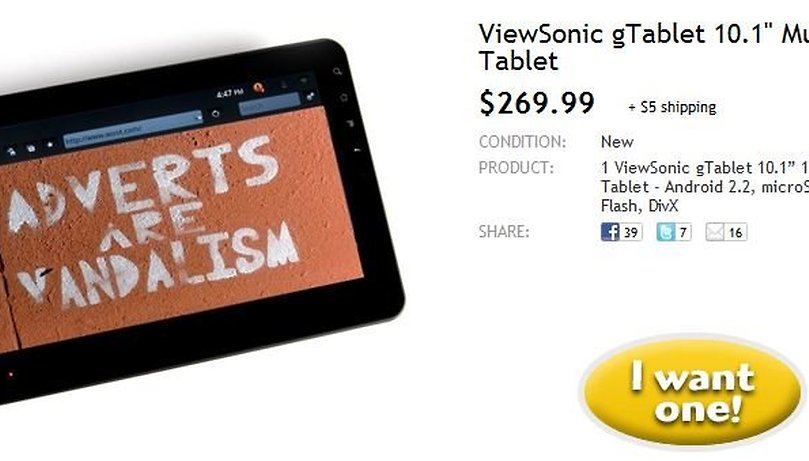 Funny how we were *just* talking about how online coupon offerings were the new hottest thing. Seems like Amazon got the memo, and has decided to create their own wacky bargain coupon site complete with ponderous, overly-literate product descriptions and a cutesy theme.
"Woot" – which we'd honestly never heard of before today – promises to sell just one item a day at a deep discount. Today it's this Viewsonic gTablet, but tomorrow...who knows? They could be selling capris or saltwater taffy.
Nonetheless, if you're interested in a cheapo tablet running Froyo with 16GB of internal memory and a 1.3 megapixel camera, you're in luck. And, oh! Did we mention the tablet comes with Kindle and direct access to Amazon's app store? No, but we should have. See, Amazon doesn't even have to create their own tablets to increase the reach of their app store.
Consider this a win-win for Amazon. "WOOT!" indeed.