 An Android Mp3 Player For $556? What Is Sony Thinking?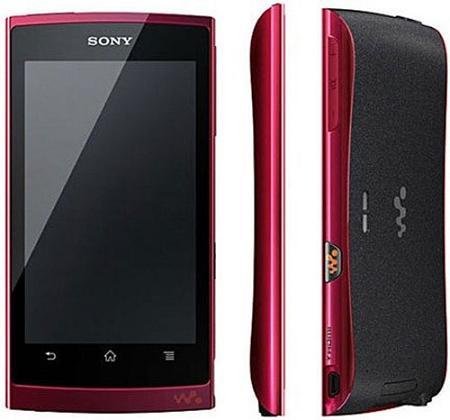 The Sony Walkman Z first came to our attention back at this years IFA as the Japanese electronics giant's answer to the iPod Touch. Equiped 4.3 WVGA display and a 1 GHz Tegra 2 processor, it's not a bad little device, despite being a media player with no sign of a camera to be seen. At the time, the Walkman Z was bound for the Japanese market but now it's been spotted at the FCC, hinting at an American release in the near future. But this begs the question why on Earth someone would pay $350 for a Walkman when they could get a smartphone instead?
This isn't the first time we've seen an Android-based iPod killer. Samsung is also introducing its Galaxy Player 4 and 5 to the U.S. Market so manufactures seem convinced they can steal some of Apple's wind. But I can't help wondering, why bother? According to the Verge, the Walkman Z retails for between ¥28,000 and ¥43,000 or between $350 and $556. This puts it well above the iPod Touch's price class, which makes sense given the superior hardware the Walkman Z brings with it. But if you are already dropping that kind of cash on a new device, why wouldn't you just upgrade to a smartphone?
The key to the iPod Touch's success was the fact that is the pre-smartphone world, it was a natural progression from the wildly successful iPod series for a relatively cheap price with great brand recognition. While Sony is also a very well known brand, its devices are not status symbols in the same way that Apple products are and it can't piggy back the devices launch in the same way that Apple successfully marked the iPod Touch to the college set with their long-standing education deal, where each new laptop comes with a free iPod.
The iPod Touch was so successful because it was the first one to the party. In the intervening 4 years since its original launch, the consumer market however has moved on. No matter how good the hardware, I can't imagine a scenario where the market can support a new iTouch clone when a cheap smartphone boasting more functionality costs half as much. Where there is no definate word on when the Walkman Z will be making an American appearace or what the exact retail cost will be, it seems like Sony is despreatly trying to catch the frontrunner after he already crossed the finish line.
Recent Sony News: