An Excellent Site for Comparing Phone Sizes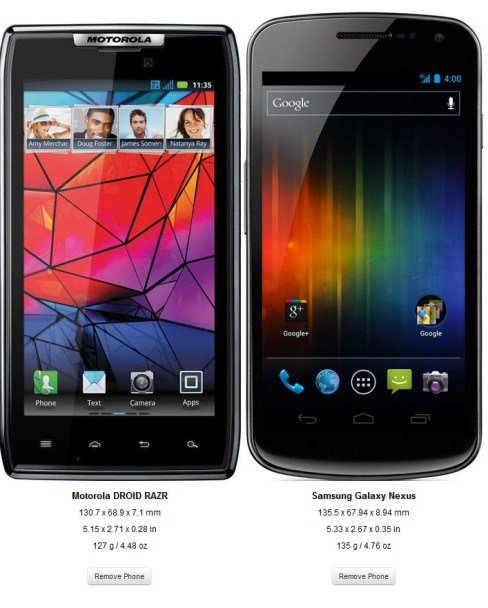 (Can you tell that the Galaxy Nexus technically has a larger screen than the Droid RAZR?)
In researching our last post about Android screen sizes, we came across a site which could help you compare phone sizes more easily. A website called (quite appropriately) phone-size.com allows users to see the actual size of a phone on their screen. While we couldn't actually fit these massive images into our blog post, you should be able to get a sense of the capabilities of the site by looking at the images below.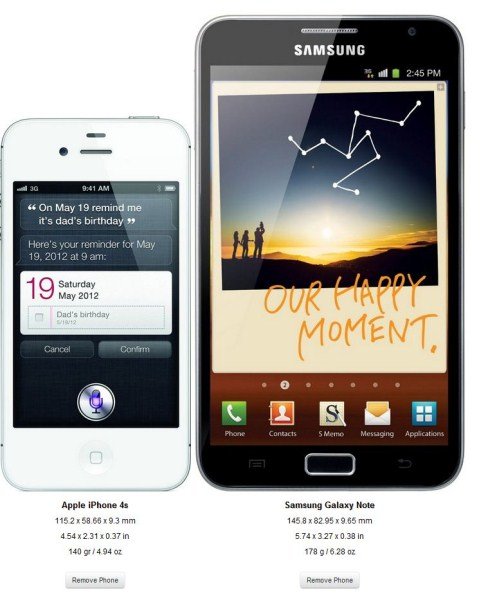 Holy cannoli! That is one massive phone tablet phone! The Galaxy Note truly dwards the Apple iPhone 4S.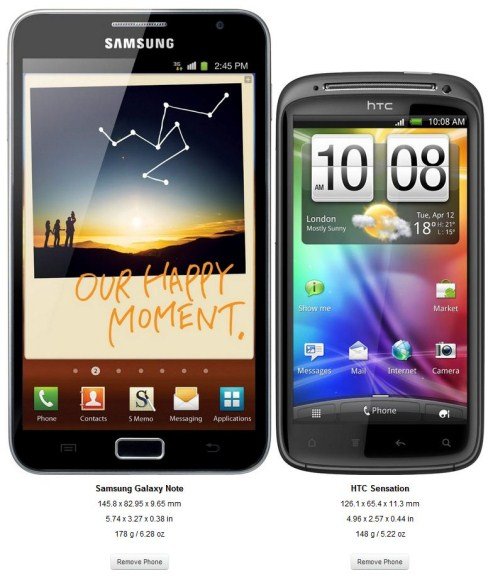 Not surprisingly, the Galaxy Note also dwarfs the HTC Sensation.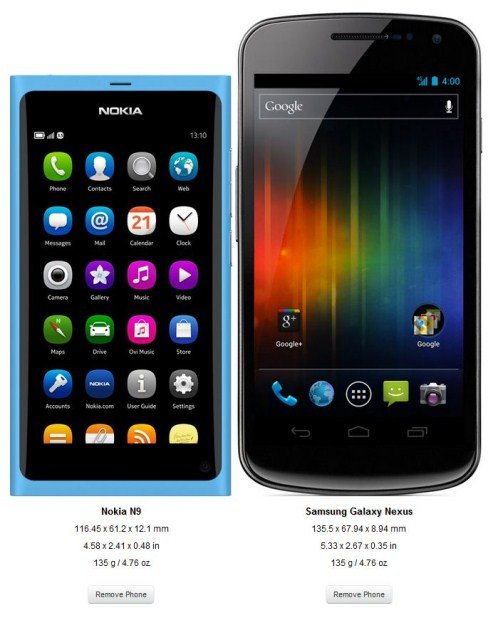 The Nokia N9 comes off looking cute and compact compared to the Galaxy Nexus.