And The Typical Android User Is…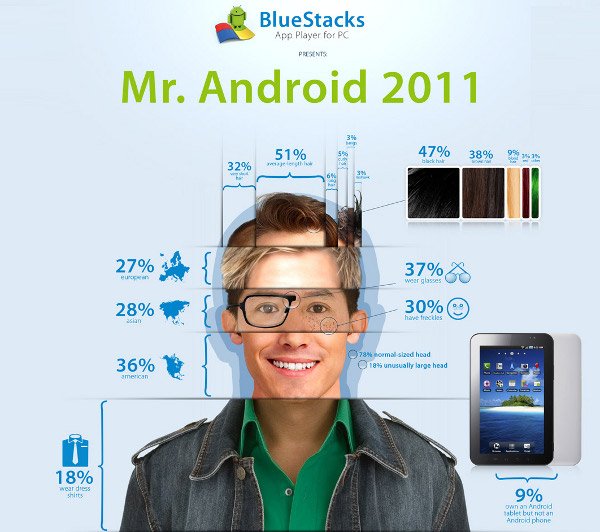 Here at AndroidPIT we love to talk about the Android community. Of course we all know what the community looks like as a whole, but what do the individual members look like? The developers team BlueStacks were also pondering just what exactly makes up an Android user and with a little help from Nielson, put together this handy infographic show just what exactly an Android user really is. So, are you an adverse Android fan?
Even though BlueStacks portrait of a normal Android user is based purely on statistics, you might just be able to see a bit of yourself in Mr. Android 2011. Of course, it's easy to guess that 41% of all Android users wear sneakers and 71% ware t-shits most often, but despite the young attire around 40% of all Android devices are devoted to business. Just goes to show you that no matter what your interest, there's a place for you in the Android community.