 Android App for Doctors in Hot Water Over Pop-Ups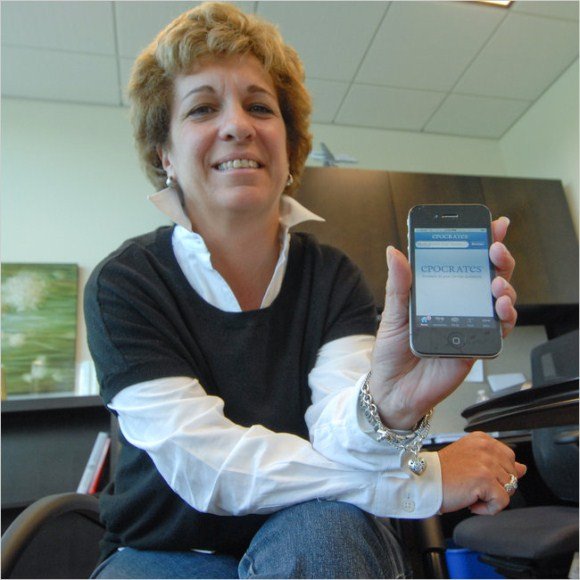 (Photo: Nytimes.com)
Pop-up ads may be a great way for developers to make money off of free apps, but they're not always the most appropriate choice. Imagine pop-up ads in an app for calling 911 or a suicide prevention hotline.
Epocrates is the most recent app to get into hot water over their pop-up ads, and for good reason. This is the app, mind you, that is supposed to help physicians prescribe the right drugs to patients. The app is used by an estimated 320,000 physicians – a whopping half of all the doctors in America allowed to write prescriptions – as well as over a million nurses, pharnacists and medical students. And their pop ups tell doctors what medications to prescribe.
Pfizer is one of the apps' major financiers and – you guessed it – they actually track data on what drugs doctors look up and then target ads to those doctors based on the data. These ads come in the form of pop-up "DocAlert" messages, saying things like "Such and such drug company recommends this drug for hypertention." It's one thing to see these ads on the TV at home but this app essentially puts Pfizer not just in the room with you and your doctor, but on the screen where your doctor is doing most of his or her research.
Doctors are humans, too, and they're affected by all of these ads. According to a review of 48 studies published last year in PLoS Medicine, doctors exposed to drug company information often prescribe more often, at a higher cost and with less quality.
There are only 600,000 people in the U.S. with the ability to prescribe medication. The pharmaceutical companies spend $14 billion a year to try and influence these people. Creating a channel between these two might be a "gold mine" for an app developer, but I'm guessing it's not such a good thing for patients.