Android Could Reach 1 Million New Devices A Day By End Of October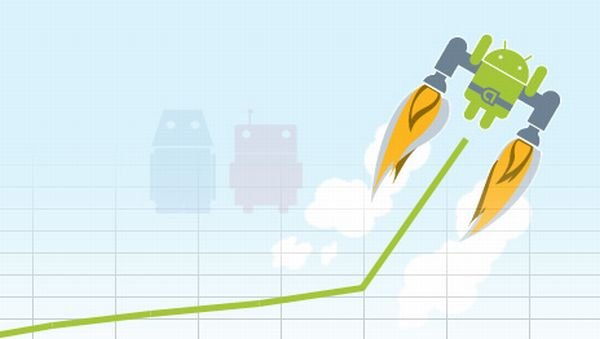 Android is the fastest growing mobile OS on the market, everyone knows that. But what may surprise you is that it may be on track to reach a million new Android handsets activated per day by the end of the month. At least that's according to estimations by theunderstatement.com
The following graph was produced by comparing Google's official statistics and older growth rates with each other and projecting the model over the next several weeks. Of course, this is only a rough estimate but it does let us know where little Andy is heading.
According to the official numbers released by Andy Rubin, VP of Engineering at Google and Android developer, Android is growing at about 4.4% per week.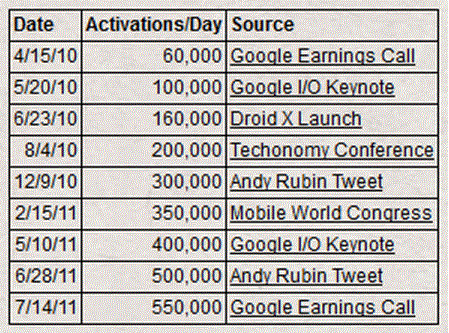 Michael Degusta from theunderstatement:
It took 29 weeks for activations per day to go from 100,000 to 300,000 - an increase of 200,000. After that, the next increase of 200,000 took… another 29 weeks. So from May 2010 til June 2011 there didn't seem to be a compounding growth curve, rather the number seemed to increase fairly linearly at roughly 7,000 per week. Clearly that must have started increasing rapidly ahead of Rubin's tweet in order to reach the 22,000 / 4.4% number.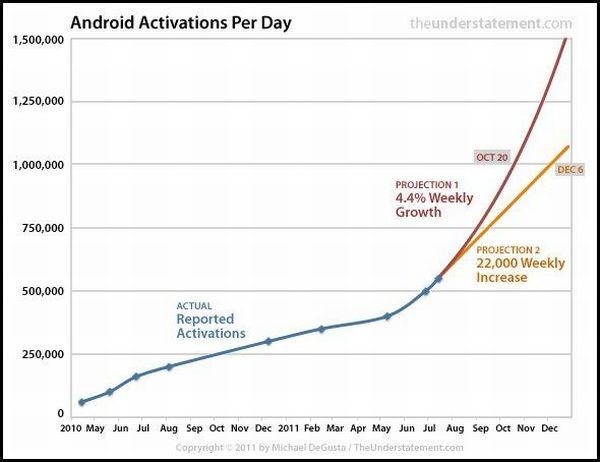 With a slew of new high-powered devices right around the corner (Nexus Prime, HTC Sensation XL and the Amaze for example) it should be more then possible for the Android community to brake the 1 million mark. What do you think?