Android For HP Touchpad: Touchdroid Is Dead, Long Live CyanogenMOD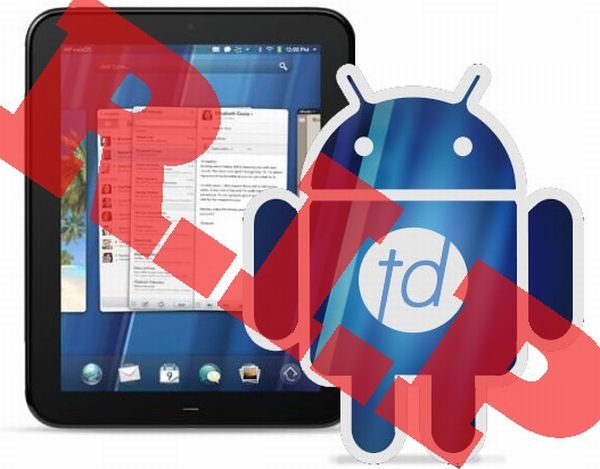 Those rooting for Team Touchdroid to win the race to get Android up and running on the TouchPad will be disappointed to hear that the fledgling project has already bit the dust. Last week's tech demo had given many the hope that the developers team would get an Android distribution on the failed HP tablet in the near future. But the gods of OS development had other plans leaving only CyanogenMOD to fight on.
While Team TouchDroid had experience personnel difficulties in the recent past including accusations of embezzlement, the death blow came in the form of accusations of code theft and plagiarism. In a post on a touchdroid related blog, one team member explained the break-up: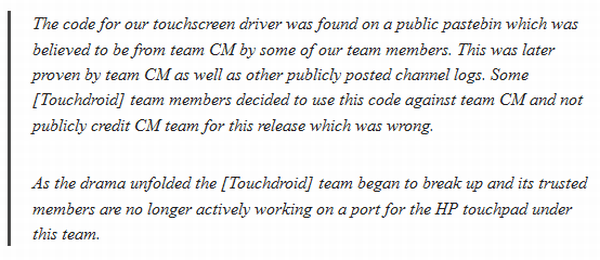 With death of Team TouchDroid, CyanogenMod remains the last feasible project seeking to bring Google's Android mobile OS to the TouchPad system.
Related Touchdroid / TouchPad stories: