The Blackberry-Killer: Is Google Working on a Successor to the G1?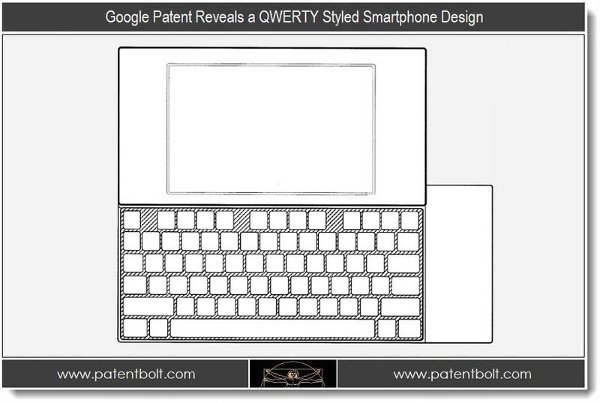 If you take a look at the pictures of the QWERTY smartphone concept that was filed last January and approved last week by the US Patent and Trademark Office, you might be forgiven for having a serious case of deja vu. The device, indeed, looks like a successor to Google's first phone – the G1 (also known as the HTC Dream). It's also worth noting that a key inventor in this patent / project is Andy Rubin, who is basically Android's dad. Sounds like a pretty big deal, no?
Patent Bolt has the details:
According to Andy Rubin and team, the keyboard could also include other displays or controls, such as a switch, touch screen, LED indicator, headphone port or other port. Any of these features could also exist elsewhere on the device. If the keyboard contains keys that are too small to operate manually, the device could also include a stylus or other tool for pressing the smaller keys. When not in use, such a stylus could be stored in a chamber or on clips built into the device.
Certainly this is not the first Android to feature a keyboard, but it is notable since it's being filed under Google's name. Do you think Google is working on the successor to the G1 here? If so, could this be the slide-out keyboard Android phone that puts the final nail in Blackberry's coffin? Let us know below!