Android Gaming In Real Life: Cakes, Speakers and Theme Parks. Oh My!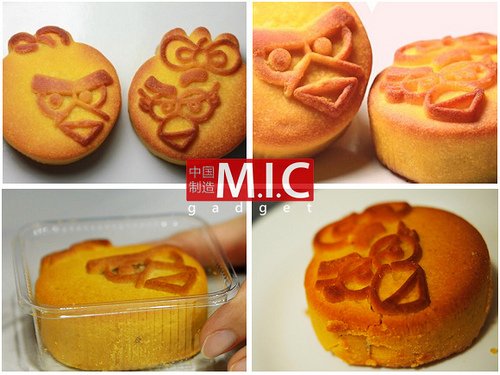 In today's world we're used to fads. If you can think of it, there's probably someone out there willing to stand up and say with pride "I'm a fanboy". There are even Americans lining the halls of comic book stores all over the US, who for some reason think Otaku is some bizarre kind of complement. So I suppose it's a sign that Android and mobile gaming has finally achieved a well-deserved level of respect when those foul fowls are spotted in the real world. The Angry Birds are making appearances from the US to China; if I were you I'd wear a helmet...
Our first sighting comes from China, where, just in time for the Chinese Moon Festival, a new brand of Angry Bird moon cake is making the rounds. What exactly does hurling ticked-off avian missiles at hapless piglets actually have to do with a traditional Chinese mid-summer festival, I'm not actually sure but, in case you were wondering, the producers have provided this wonderful explanatory video:
(Source: Micgaget)

If you're like me you're probably just as confused as you were before but have you ever really wondered why the Chinese make anything? I swear the Chines approach to quality manufacturing comes from the "1000 monkey in a room with 1000 typewriters will eventually produce Hamlet" school of thought.
But if the liked the video then maybe you can re-watch it on a brand new set of Angry Bird speakers Engaget spied at the IFA.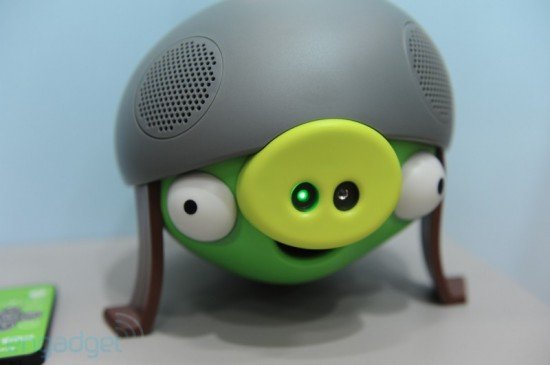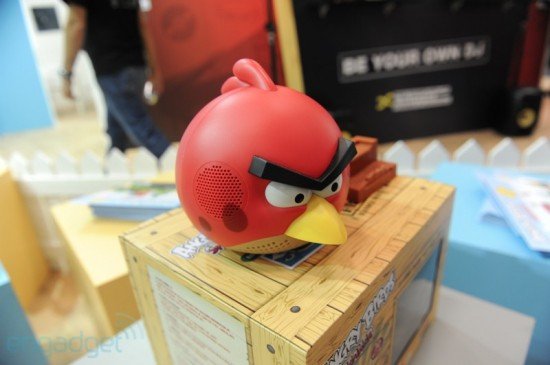 And at a low, low cost of €69 or around $97 ( ಠ_ಠ ) they're a great last minute gift for every mobile gaming fan more interested in accessories then, you know, buying games for their favorite Android device.
And finally we come to the one addition to the list which actually seems kind of cool. A Chinese theme park has introduced the latest in augmented reality Angry birds simulation allowing you to play angry birds with your friends and family with out fighting over who gets to hold your Android handset. Yep, they've built massive Angry Bird levels in the middle of their park and invite patrons to send plush versions of our titular avian heros ballistic. I actually like this idea and if I can replace the pigs with my landlord I'm booking two tickets to China right away.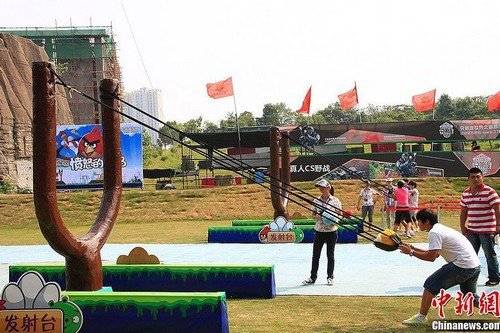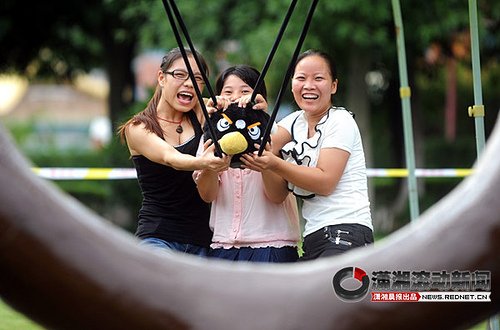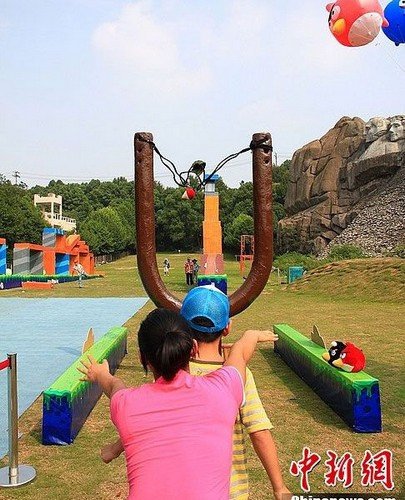 (Source: Techcrunch)