 Android Hall of Shame: The Worst Androids You've Ever Seen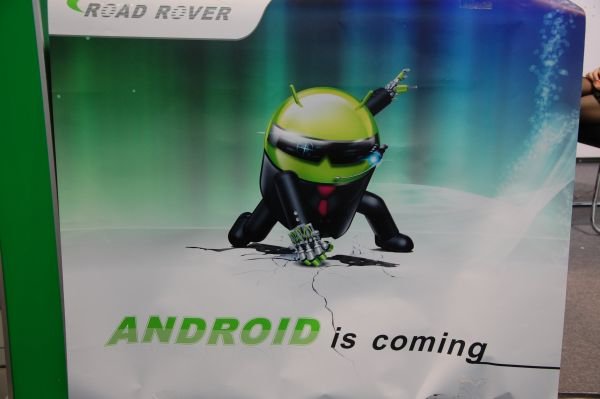 While the world's biggest and greatest hardware manufacturers basked in the media's attention, the representatives of some obscure companies sat in empty halls watching the clock tick. As we all know China is the future - but that's not the picture we got from the the dreary and desolate booths of Chinese companies from the Shenzhen region with their cheap, flimsy and obviously pirated Android devices. Away from the glitter and glee of Samsung, LG, HTC and co. we present to you the hall of shame in Android marketing.
China has become the catchword of the decade and everyone is talking about its endless economic potential. Fed by the massive workforce, China's manufacturers have the ability to produce consumer devices at unbeatable low prices. But while most Asian, American and European companies outsource to China and end up with high-end gadgets on the market, the same cannot be said of smaller Chinese companies born and bred on the mainland. Instead, these unknown companies have a reputation for making incredibly crappy devices that mimic famous brands.
As we walked around the China section, we talked (or rather tried to communicate) with people from RFTech, Telstar and Boeye about their suspiciously cheap Android tablets. None of them were friendly or responsive to our questions. In fact, not a single one of the company representatives was interested in marketing or introducing us to their product. This is the kind of "we don't give a sh**" attitude that we came across: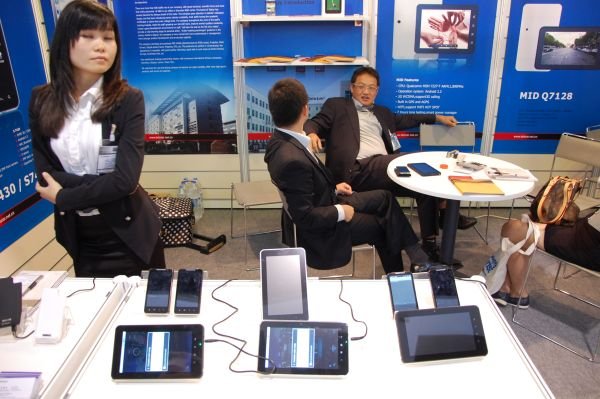 One look at the specs was enough to reveal some serious irregularities and inconcistancies in the descriptions of these Android devices. For just $89 dollars you could get a 2.2 Android tablet with a 7" display with 256 MB RAM. And it's supposed to come with full HD which is impossible given the fact that the screen has a resolution of just 800x480.
In general there was a lot of fals advertisement hanging around, including this piece of genius which advertises a tablet for just $8 except it turns out to be just a PLASTIC SCREEN COVER. Unbelievable: