Android Hits The Ski Slopes With MOD Goggles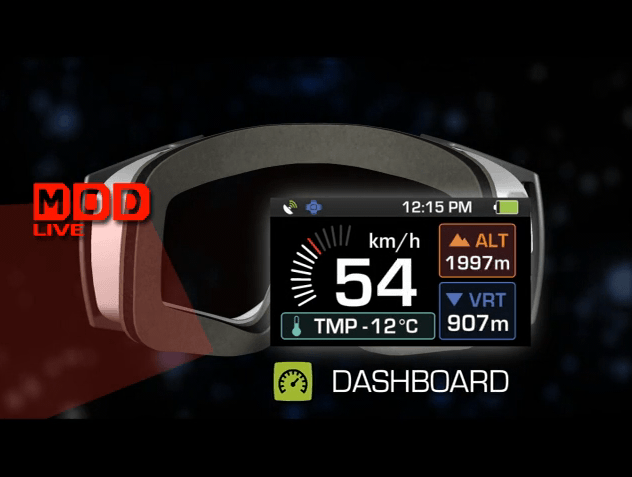 It sure is getting difficult to draw the line between reality and technology these days. Just in time for the start of the upcoming ski season, developers have managed to come up with the first pair of fully functional "smart" ski goggles outfitted with the latest in micro-optic display technology.
High-tech goggles are about as futuristic as technology can get and are bound to make skiers feel like they're superheroes. With the MOD and MOD Live systems created by Recon Instruments, you can turn your goggles into a mini-computer. As you carve your way down the mountain, the MOD displays your current speed, altitude, distance traveled, temperature, GPS location and much more - all on a tiny screen on the inside of your goggles.
Obviously, this is all very relevant and important information for hardcore skiers and snowboarders, but Recon Instruments went way beyond the basics.
The whole display system runs on Android and can actually synch up via Bluetooth to your smartphone so that you can read text messages, see missed calls and listen to your music. Information overload, anyone? And that's not even all of it. You can also post photos and videos to Facebook and Twitter, broadcasting your outdoor experience to the whole world.
Posting stuff to social media as you speed down the slope at breakneck? Seriously? We're all about innovation and breakthrough technology, but skiing and texting sounds like an extremely dangerous combination. What happened to enjoying the outdoors and forgetting about the rest of the world for a while?
Knowing your current speed and altitude is one thing, but using your smartphone on the ski slope is too edgy for my taste.
Related posts: