Android Jobs? Don't Bet On It Think about how many people work at Google. Now think about how many people work at Foxconn. The fact is, the Android operating system has created hundreds of thousands of jobs overseas while providing very few jobs in the states. And only a fraction of those at Google are seeing the massive profits generated by Android.
NYTimes has a great piece up today about how the strong electronics manufacturing sector in China has led companies like Apple to increasingly rely on overseas workers to create blockbuster devices like the iPhone. You should read it; it's fascinating. Today, almost all of the 70 million iPhones, 30 million iPads and 59 million other products Apple sold last year were manufactured overseas.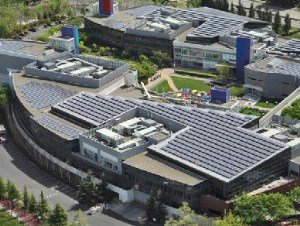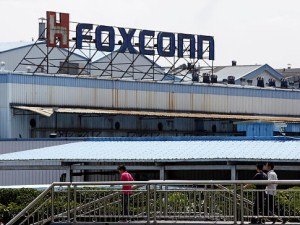 (Foxconn factory and the Googleplex)
While the article cites Apple, you could say that Google has also squeezed the American middle class by failing to provide production jobs at home. Like Apple, Google designs the operating system for many devices and then works with manufacturers from abroad to complete their vision. They rely on American graphic designers, computer scientists, product designers and coders, as well as Chinese production facilities and Korean chip manufacturers to create the devices we use today.
There is a big difference of course; Google was never an electronics manufacturer like Apple was. While, in the past, Apple created the iMac near their Sacramento headquarters, Google never owned a factory. Still, the fact remains that the Android operating system has made a few folks very wealthy, but failed to provide for jobs at home. Some 32,000 Americans are employed by Google, but I think it's safe to say that only a fraction of that number works on Android. In comparison, Foxconn, where many Android devices are made, employs nearly 920,000 people in 7 countries.
Could Google be doing more to keep those workers on American shores?
I'm not sure they could. The economies of scale in countries like China are a wonder to behold, and I just don't believe American manufacturers could ever beat their combination of low-wages and versatility.
The fact remains that only a few people at Google are getting very rich because of the advertising dollars generated by Google searching on Android devices, while hundreds of thousands more Americans could have been employed in the production side of Android creation if more workers in the U.S. were trained for this kind of job.
We talk a lot about the rise of Android, but it's worth remembering that the profits from the Android operating system aren't ever going to "trickle down" to the American middle class. Android has created jobs for bloggers, retailers, computer scientists and a few lucky app developers in the U.S., but those jobs will simply never reach the numbers of manufacturing jobs created in Asia.