Android Market Explosion: 500,000 Apps And Counting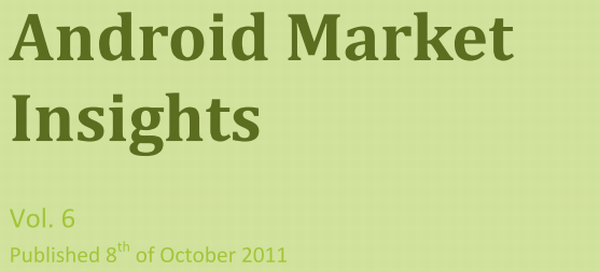 How many Apps are in the Android market? How fast is the market place growing? What apps are selling the best? What has more downloads, the Apple store or Android markets place? If you're like us and these questions keep you up at night then you're AndroidPIT kind of people. So that all of us can sleep a little better at night AndroidPIT got together with the fine people at research2guidance, a leading market research company, to pick apart the App center and find out what's driving the world largest mobile app community. And with over half a million apps available to download according to our most recent joint survey, the Android community is truly the worlds largest mobile app market place. Want to know more? Then check out the full post for all the details from our latest Android market place survey.
Android or rocket man?
To say that the Android mobile OS was having a good run is an understatement. Not only is it the best selling mobile platform it is also the best supported. It's team of dedicated developers have stuffed the Market place with well over half a million apps and according to our figures, there are no signs that Android's growth will stop any time soon.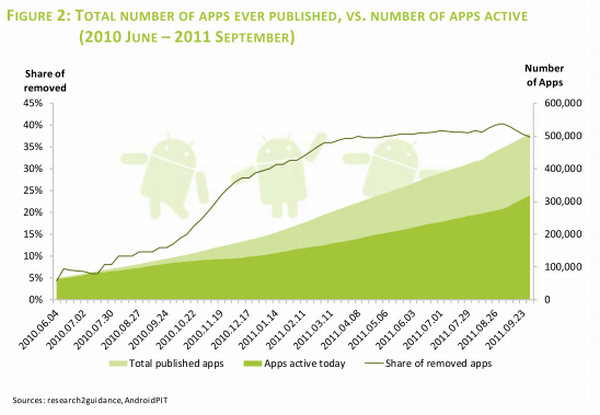 But what's the break down really like? For that we need a couple of figures: In September 2011, 42,000 new apps found an audience in the Android Marketplace kicking the number of offered apps well above 500,000. But, of the offered apps, "only" 319,161 were active. The other 37% of apps were removed from the store for various reasons. But given the fact that 78% of the removed apps were free apps, it's a fairly safe bet, that they came from developers, who didn't have the customers best interest in mind.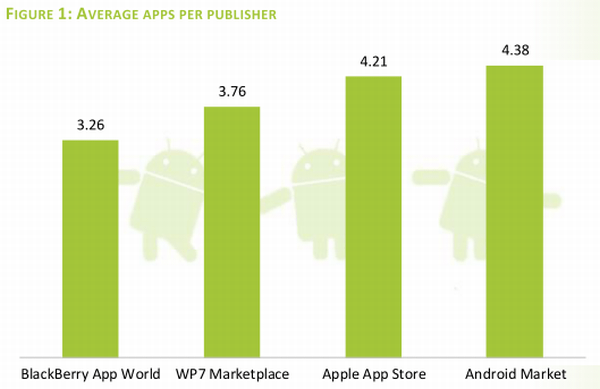 Busy Busy Developers
With so many apps on the market one thing is clear: Android developers love what they do. Of the projected 70,000 Android developers currently active in the Android community, each one is responsible for 4.38 apps making Android developers the most active mobile programmers world-wide. If you include deactivated apps in the mix then it looks even more rosy for the Android world, with each developer working on an averaged of 6.13 apps.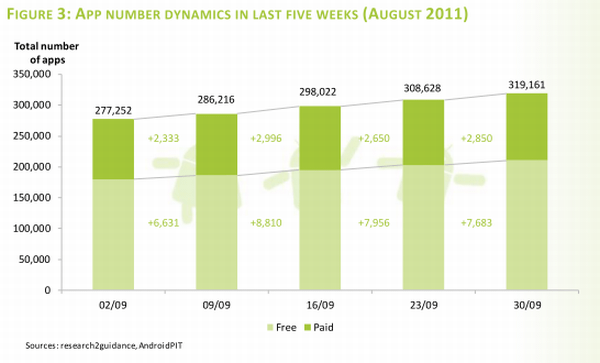 Worth the price of admission
Of the 319,161currently active apps, 74% of them are currently free and the amount of paid apps is dropping as well– from 35.2% in August 2011 to 34% in September of the same year. While the trend is going to free apps there is still money to be made; the average paid app sets customers back $3.18 in September and with a total business volume of around $380 million for paid apps, the Android community is a very attractive option for programmers and independent developers.

The numbers speak for themselves; Android is going up like gang-busters and we here at AndroidPIT couldn't be happier for our little green friends.