 Android Market Takes the Crown for Free Apps, Will Soon Be Larger Than Apple's App Store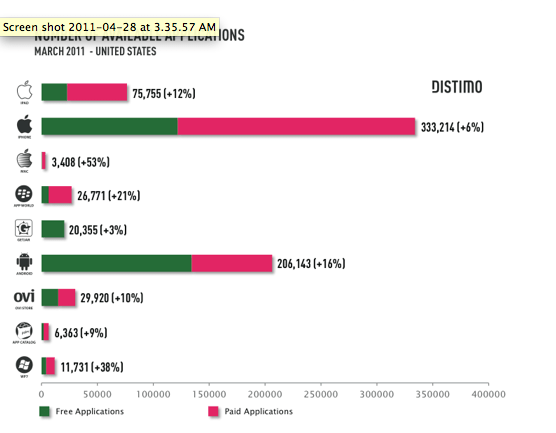 According to new data by the Dutch firm Distimo, the Android Market has replaced Apple's App store as the number one place for free apps. The Market has 134,342 free apps, which is over 10,000 more than Apple's 121,845 free apps.
According to the current rate of growth, Distimo also predicts the Android Market will eclipse the App store in total apps in the next five months. None of these stats, mind you, even take into account Amazon's app store, which was launched too late to be included in the survey but has been growing steadily.
Market projections like these are never to be completely trusted because Android's gains could either accelerate or slow down in the coming months...but they're still fun to think about.