Android Name Generator Sadly More Creative Than Most Smartphone Marketing Departments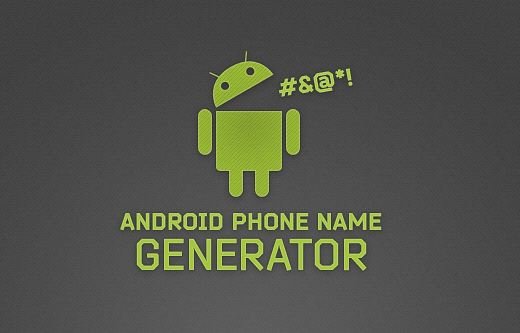 From Touch to Bliss, Salsa to ChaCha, there are plenty of forgettable or downright embarassing Android phone names out there. Perhaps the dumbest name I've heard in a long while is the nearly unpronouncable Motorola Xyboard (AKA Verizon's Motorola Xoom 2), which sounds like a name for a really boring robot.
Thankfully, the Android Phone Name Generator is here! In lieu of a marketing department, carriers can simply click on a button to be presented with a new(ish) phone name. Here are a few of our favorite new Android names generated via the site:
Motorola Liquid Slide 3D 2 G2
Sony Ericsson Rezound Incredible 2 4G+
Acer Amaze Slide V Plus Z
Samsung Thunderbolt Vivid 3D
Fascinate Incredible Prime G1
Sounds scarily similar to many of the phones being released nowadays, don'tchathink? What are your favorite terrible Android smartphone names out there, both real and artificially generated?