 Android Owners: This is How the World Sees You.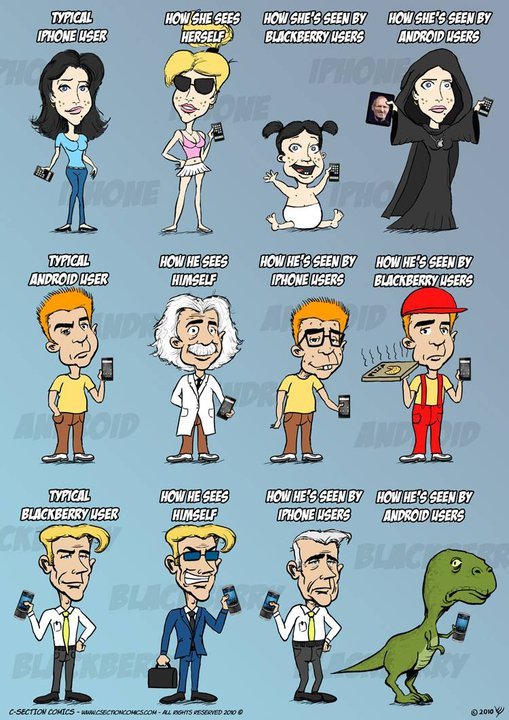 They're just phones. But for some Androids, Blackberries and iPhones users, the devices might represent something far greater..
Okay...that's how we'd write the headline for this cartoon if we were writing for, say, USA Today (in booming editorial voice mode). Truth is, this is just a funny little cartoon, which may -- or may not -- capture the way we feel about our fellow phone owners (phoners?)
Do you, as an Android user, view Blackberry owners as dinosaurs and iPhone users as cult worshippers? Do you see yourself as a modern-day Einstein? Yeah, we know you do...after all, cracking the latest Netflix app in 2 hours is definitely comparable to coming up with the theory of relativity.
I, for one, would not describe myself as a nerd and have never delivered pizza, but if anyone thought that of me, I don't really think I'd give a shit. Bring it on, Android-haters / cult-worshipping dinosaurs!