WTF: Pakistan's Military Creating Their Own Android Tablets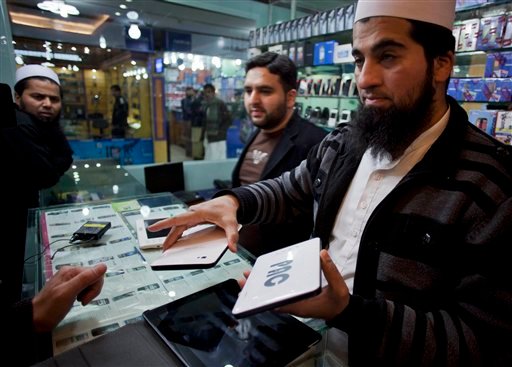 The U.S. army has been using Android technology for a while but we've never heard of an army actually CREATING Android devices until now. According to the AP, the Pakistani military is now designing and producing an Android tablet called the PACPAD 1. The tablets are the crowning achievement of a partnership between Pakistani engineers and Chinese hardware company called Innavtek.
Performance-wise, these tablets are NOT noteworthy. Running Android 2.3, with a 7-inch screen and 256MB, they're not likely to end up on any Android geek's wish list anytime soon. While the $200 price tag won't break the bank, there are other tablets out there like the AndyPad which offer a similar experience for less cash.
That said, the fact that a government entity is creating Android devices is certainly, well, notable. It doesn't actually make sense, since the primary purpose of a military is to protect a country, not to try to become the next Samsung. But there are larger global geopolitical forces here at play. For one, Pakistan has recently been aliging themselves more with China than the U.S., and having this strategic technological partnership could help them in the long run.
The U.S. army has long had a relationship with Android, even if they haven't gotten into the business of actually producing their own devices. The Nexus One is used for translation work in the battlefied and the U.S. army may be developing Android apps for soldiers. Android isn't just used by militaries but also to protect citizens; recently, Harvard researchers created an Android-based device to identify landmines beneath the surface of the earth. If that isn't a good use of Android technology, I don't know what is.
While U.S. relations with Pakistan are, errr, COMPLICATED, there's really nothing wrong with a goverment creating Android tablets. India is already doin' it. If it's helping boost Pakistan's self-confidence, that's a good thing. Go PACPAD!