Always Losing Your Phone? Give Yourself the Feinger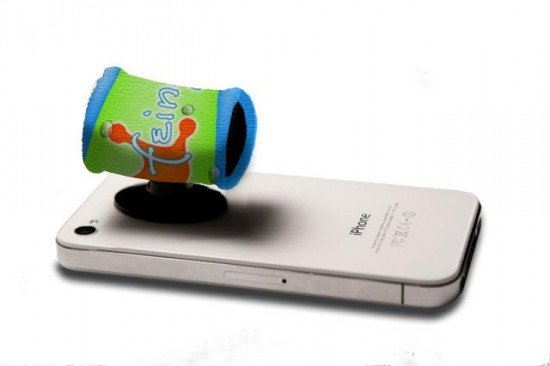 As far as Android accessories go, this has got to be one of the weirdest.
Besides the Pebble E-Paper Watch, there's another addition to Android that's generating a lot of buzz today, although maybe not for the right reasons. The Feinger attaches you to your smartphone – no surgery required. Using a plastic nipple, a contraption sticks an elastic neoprene finger sleeve to the back of your smartphone, allowing you to eat, go shopping, even rock climb without ever putting your phone away.
It's one of the silliest accessories we've ever seen, and comes with an equally ridiculous theme song: "Pop it, lock it, you know you won't drop it!" I don't know about you, but I'm going to order 50 of these and stick them on everything in my house. It costs $15 to give the Feinger to yourself. Are you going to do it?