Android Tablets Will Soon Overtake the iPad, Research Firm Says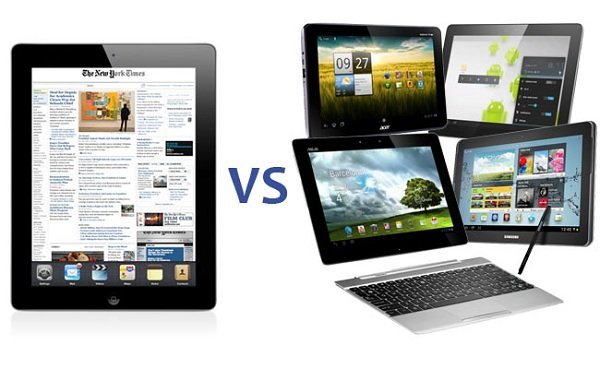 A new survey suggests that Android tablets may finally be catching up to the iPad and could soon overtake it. According to the research firm Javelin, 42% of American tablet owners currently own an Android tablet. While the iPad still leads at 55%, the gap between Android tablets and the iPad is narrowing.
Furthermore, Javelin predicts that Android will continue eating into Apple's sales until it finally overtakes the Apple iPad. "For the future, Google Android is expected to continue to gain consumer market share at Apple's expense, until it takes the lead. While Android's gains have come at the expense of profits, price-cutting is an established platform strategy that has paid big dividends in the past. Although Apple is clearly the innovator, the sheer number of Google Android tablets, price ranges, and carriers will soon prove overwhelming," according to the report.
Tracking the growing popularity of Android tablets is difficult because some folks own more than one tablet. Because of this, Javelin's total added up to 119%. Dividing 42 by 119, Android really captures 35% of the U.S. tablet market, while Apple captures 46%.
Other surveys, which focus on devices shipped, miss out on reporting details on how many devices have actually been sold. Still, these numbers seem promising. Just this past January, a different survey found that 58% of tablet owners owned an iPad while 39% owned an Android tablet.
Looking back to last September, Android's growth in the tablet sector seems phenomenal. Back then, three Android tablet manufacturers – Samsung, Motorola and Acer – held only 12% of the U.S. market.
However high the number of Androids sold appears to be today, it could increase deamatically when Google unveils the Nexus tablet. The tablet is expected to cost around the same amount as the Kindle Fire, thus further positioning Android as a cheaper, yet still innovative, alternative to the iPad.