 Android viral video round-up
I'm normally not one to post viral videos and share them around on public channels, but after watching two of the latest Android commercials, and thinking about some great ones I saw in the past, I felt obligated to share some of these with you. Read past the break for the videos and enjoy.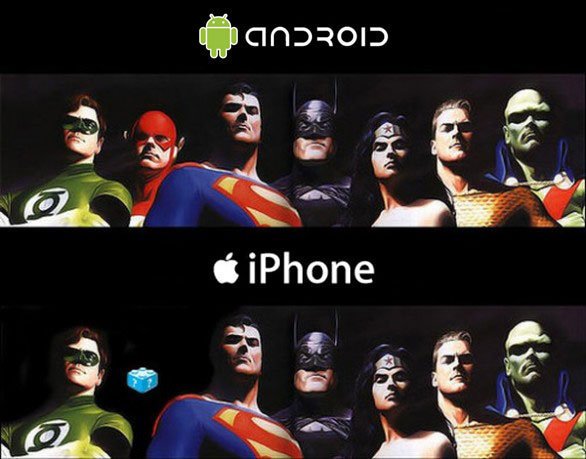 I think it's fair to start with the most recent Motorola Xoom teaser video that's part of a longer clip to be aired during the Superbowl this weekend. Considering the general rule of thumb for the cost of a Superbowl ad is at around $6 million a minute, you're looking at about $1 million of Apple bashing tablet goodness below:
Next up is the recently released commercial that Winamp produced for its Android app. At first look you're probably thinking there's no way in hell that Winamp, now owned by online giant AOL, would possibly produce a video like this. If you go to its Youtube source, however, you see it's posted on the official Winamp team channel. Honestly, the video feels like the web advertising version of drunk dialing your ex: it's funny to mostly everyone else, it seemed like a great idea at the time and there's a lot of WTF right after you watch it unfold:
The greatest viral Android video in my opinion, however, remains this little musical clip poking some innocent fun at Apple's closed platform while being only slightly NSFW:
On a different note, below is a classic viral video that a BestBuy employee made, was fired for and the rumor had it that he got a bunch of job offers from people that had a sense of humor. Note that, to keep things balanced, it's got an Android bashing counterpart that you can find under related videos:
Now it's time to look at videos made outside of the US. The first one is from Telekom Srbija and features a creepy intrusive Android robot showcasing some of the features of Android. I'm still not sure what the kissing part or the candle at the end have to do with anything, but I think that's not the point here anyway:
Next up we look at Asia for some viral Android video. Breaking the common stereotype that noone can overtake the Japanese when it comes to sheer creepiness and a complete feeling of WTF in web clips, South Korean Telekom provides the next clip:
Last, and, unfortunately, least is this super NSFW clip that made it to only a few select sources due to its harsh language and unnecessarily aggressive message. I intentionally did not include the embedded video so you're left with the option to go about your day ignoring it altogether.
I hope at least part of this post makes you laugh and bring a good start to the weekend. If you've got other great Android-related videos, be kind and share them in the comments.
Picture: gltss.posterous.com
Copyright goes to the respective posters or owners of the videos.