 One Phone To Rule Them All: If Android Had Only One Phone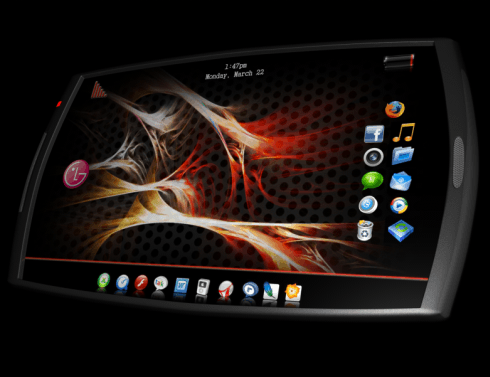 Theres no denying that in the world of mobile, Google is certainly cleaning up in terms of sales and new activations of Android devices. As you may have already read, over Christmas alone Google activated 3.7 million Android devices on the 24th and 25th of December. WOW. 3.7 million in 2 days? That's over 1.8 million phones per DAY. That's over 77,000 activations per HOUR. That's almost 1,300 activations per MINUTE. You get the point. Love em or hate em, Android is boasting some serious numbers.
And why not? With such a wide variety of handsets, Android has an affordable headset for everyone. After all, HTC, Samsung, Motorala, Sony and LG have helped to provide plenty to choose from. But what I must admit is as equally impressive is the fact that Apple sold almost 5 million on Christmas day alone, and they did it with only offering basically 3 different iPhone devices. Not 40 or 50, but 3.
Now I'm not going to get into the debate of "who's better" and "why you should buy X phone". That's something we all naturally have our own opinion about, and I for one like having a thorough selection of choices of what I buy. But it made me think "what if Android had only ONE phone that they put ALL their muscle into? Could they have boasted such impressive sales with only 3 different models of the same type of phone"?
I mean, on paper, if Apple could do it, surely Androids clever engineers in combination with hands on support from one of their handset makers could do the same right? Or is it not that simple?
Apple has an advantage of being able to develop software for their own hardware right? Well, with Googles purchase of Motorola Mobility, am I wrong in thinking that they now have the same advantage? Apple spends A LOT of money on marketing, and when I say a lot I really mean A LOT. It seems I can't ever watch my favorite TV show without seeing at least one iPhone commercial during the commercial break. Heck, I can't even walk outside for 5 minutes without seeing an iPhone banner. But if we're talking about cashflow for marketing, believe me when I say that Googles bank account is big enough to mass market one of their own phones. In combination with the marketing they could do on their own search page in pretty much EVERY country for their own device, we can pretty much scratch out not being able to compete when it comes to having the cash for marketing and promoting the device.
So, what is it then? Do you think it could work? Perhaps it's too late to speculate on this now given the current way that Android is pushed, but what if Google would have bought Motorola years ago? Would it have made a difference? Could Google and an exclusive handset maker come up with one true flagship device and maintain this strategy? Do you think they have the smarts in terms of OS, design, marketing, and consumer demand to pull it off, or do you think that Apple is simply perhaps too good at what it does to be overtaken by just one device? What would need to change/have changed in order to pull it off? Is the OS too open for this to work? I'm really curious to see how the Android community feels about this, so leave your comments below!
Related Concept Phone News: