Angry Birds Easter Drops Today!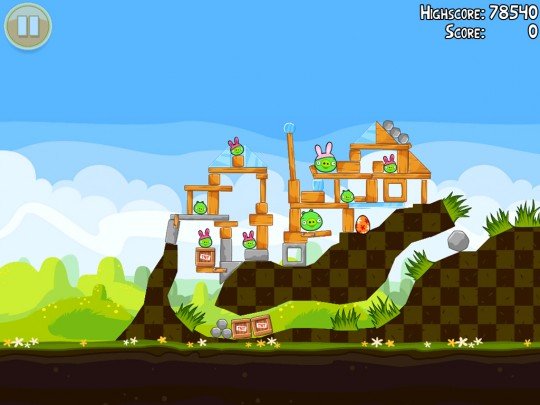 I was not raised Christain, and learned shockingly little about Easter. As a child, though, I watched a lot of Cadburry egg commercials and deduced from these commercials that a) Jesus was born from an egg, b) something then happened with rabbits c) a giant rabbit ate Jesus? d) the rabbit then pooped out a chocolate Jesus egg and e) you had to go to the store, buy these chocolate Jesus eggs and scatter them around your lawn.
Um, anyway, today Angry Birds released an Easter edition of their game on Angry Birds Seasons. There are falling Easter eggs, pigs with bunny ears and a few incredibly-hard looking terrains. The new game will likely be downloaded 1 Gajillion times in the next 5 minutes.
And now please enjoy a video of the Easter edition of Angry Birds: