 Angry Birds Hit The Kremlin Walls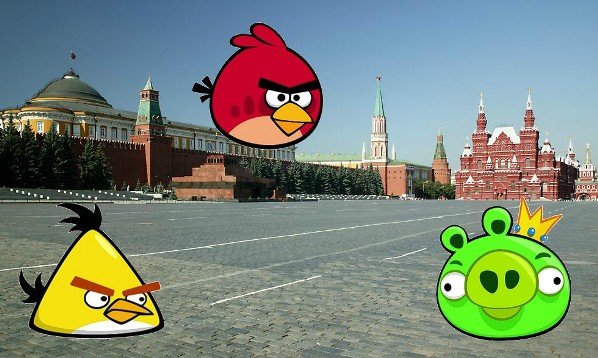 Angry Birds has been spreading across the world like a virus. From teenagers to business executives - the masochistic bird-throwing game has become a staple game for smartphones users of all ages. Now it looks like the birds have broken down the walls of the Kremlin and infected President Medvedev, who allegedly spends hours battling through the levels on his iPad in his comfy office. Peter Vesterbacka, the co-founder of Rovio, the Finnish company behind this mobile gaming miracle, just returned from a recent trip to Russia where he met with tech companies, shared his views on Occupy Wall Street and unveiled his plan to conquer the world one smartphone at a time.
As Angry Birds has captured the hearts and minds of American and Europeans, Rovio has Napoleonic ambitions for reaching a wider audience in Latin American and Africa. Rovio is banking on affordable Android phones to bring Angry Birds to people all across the world.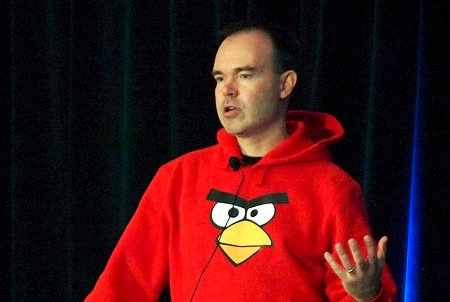 While talking to the Russian press, Vesterbacka reveiled some staggering figures: the game gets over 1 million downloads per day! And that's before most of Asia and Africa jumps onboard. Holy crap! No wonder this guy was named one of the 100 most influential people of 2011 according to TIME Magazine.
While most Angry Birds addicts are waiting for new levels and designs, Vesterbacka admitted that the company had plans to make....cookbooks. That's right, one of those books filled with recipes. Keeping in mind that Nokia originally made boots, it appears as if Finnish startups are quite willing to switch directions radically for the sake of good business. But no worries because Rovio will be riding out this profit-making game for as long as it takes.
In another fairly unexpected statement, Peter expressed dismay at the Occupy Wall Street protests, characterizing them as ill-founded and aimed at the wrong guys. When you are making record profit, it sure is hard to empathize with the guys and gals that are getting the shorter end of the stick.