Angry Birds Newsflash - Sync Across All Devices, Easter Update and Funny Birthday Cake Video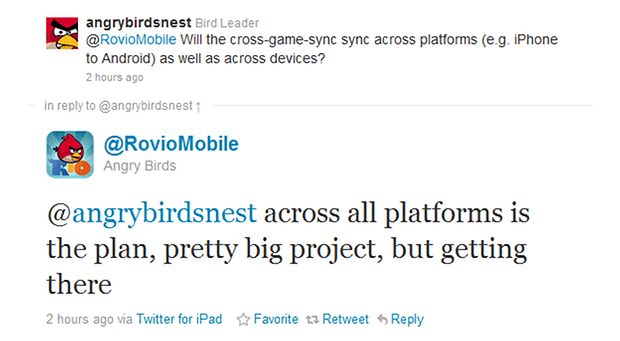 No one could accuse Rovio of resting on their laurels. The company recently tweeted that they will allow users to sync their scores so you can continue your game on new phones. No longer will you have to beat the same Angry Bird levels over and over again just to get to the interesting stuff.
Easter Update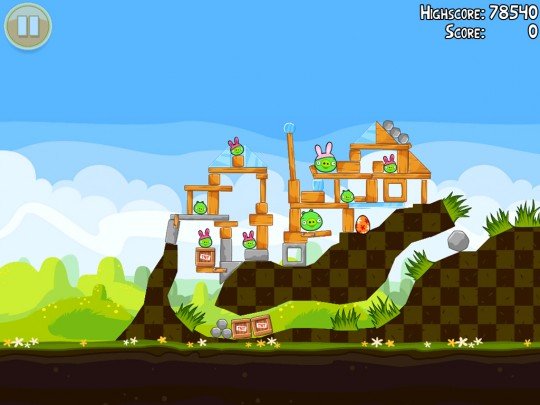 See the bunny ears?
Also look out for an Easter update of the game coming your way quite soon. Because Jesus would approve, I'm sure, of smashing pixelated birds into boxes and wooden planks in order to brutally murder fat, green pigs. Right?
Birthday Cake
And now please enjoy a video of the most elaborate Angry Birds birthday cake ever created: