[Hands-On] Angry Birds in Space: Where No One Can Hear You Squeal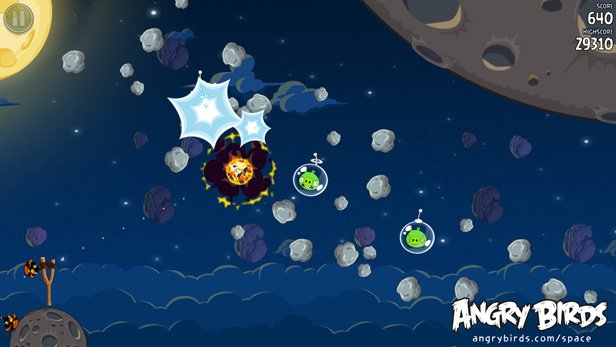 Never before has an update to Angry Birds generated as much hype as Angry Birds Space. It seems to be the first update that actually re-imagines Angry Birds gameplay in a radical new way. As you can see in the hands-on video below, Angry Birds Space adds a gravitational element that makes for irresistable game play. Now you aren't simply aiming your bird at a pile of pigs, but using the gravitational force of planets to guide your bird towards its desired squeeling target. Check it out below:
It also looks like there's a danger zone, where the developers have gone "completely crazy," according to the Rovio representative interviewed in the video below. "Just looking at this level makes my brain hurt," he says. Galaxy Note users will also find a bonus level of play, which you can see below:
Angry Birds Space is expected to drop on March 22nd (next Wednesday). I think this might be the first Angry Birds update that I actually download. Are you excited about it, too?