Angry Birds Space: 50 Million Downloads in 35 Days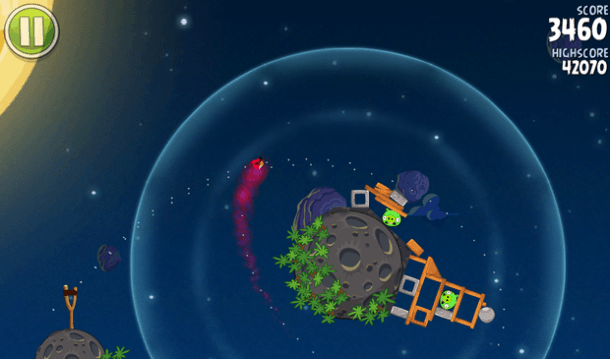 Jeez Louise. Can you believe how many people have downloaded Angry Birds Space? According to Rovio, the company has hit 50 MILLION downloads after just the past 35 days. That makes the game the "fastest growing" Angry Birds edition Rovio has ever released.
"We extend our deepest gratitude to all fans of Angry Birds everywhere. While numbers like this certainly say something about the popularity of Angry Birds, for us the main goal is to keep creating fun new experiences that everybody can enjoy," Rovio said in a blog post just minutes ago.
The company recently released 10 new levels and promises "plenty more surprises" in the near future. I've played Angry Space and I can attest to its greatness; it is indeed the best update Angry Birds has released yet. That said, these numbers are totally out-of-this-world.