 Angry Birds Space Downloaded 10 Million Times in 3 Days(!)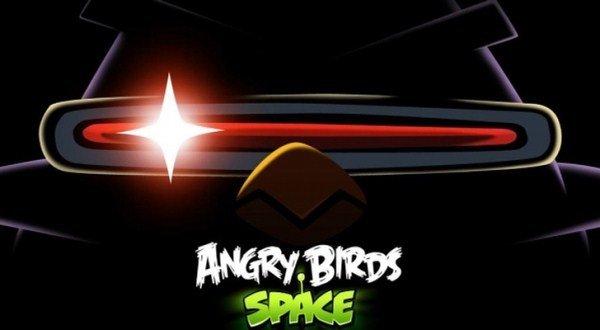 Hello, this is your daily Angry Birds news story, since I know you're totally not sick of hearing about this game by now. Anyway, it looks like the insane media blitz surrounding Angry Birds Space — did you see THIS? – has totally paid off. The new edition of the game has been downloaded a whopping 10 million times during its first three days of availability. That's gotta be a new record.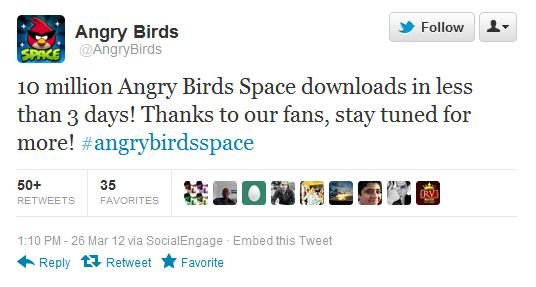 I must admit, I am one of the ten million, and the new update blows the socks off of all the previous ones. You've got new birds, new weaponry and – most importantly – planets with different gravitational forces pulling your birds this way and that. I assume quite a few of you have been hurling Angry Birds through space over the weekend. How are you liking this update?