Video: Overthrow The Pigs with Your Very Own Angry Birds Slingshot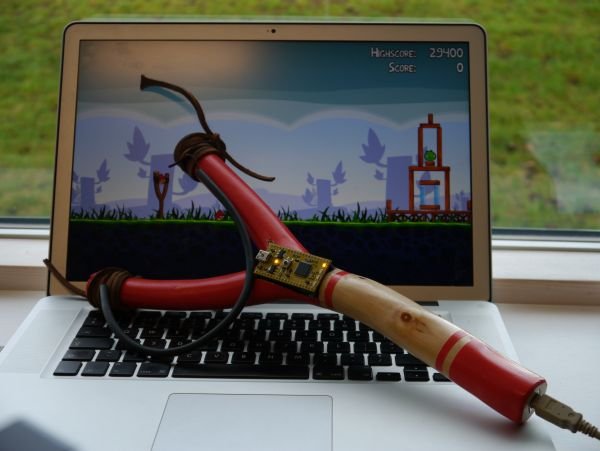 For some Angry Birds fans, simply clicking on a pixelated screen to lob squeeling birds at fat green pigs is not enough. Simon Ford decided he wanted to create a real-life slingshot to get the job done, turning a virtual game into one that's (somewhat) physical.
First, he carved his own slingshot. Then he embedded two sensors; an accelerometer, which measure the inclination of the sling shot and a "rubber strain" sensor which measures how strongly the rubber band has been stretched. This information he then assigned to a corresponding mouse pointer movement. All that he needed to create the device was a USB connection point and mbed LPC11U24 NXP microcontrollers. And a slingshot, of course, which you can carve from a tree of your choice.
If you're interested in designing your own slingshot, check out this site for complete instructions, including the code needed to mod your computer game. And don't forget that Angry Birds in Space is coming on March 22nd! Here's a video of the slingshot in action: