Anti-Semitic App Banned in France, Turns Up On Android Market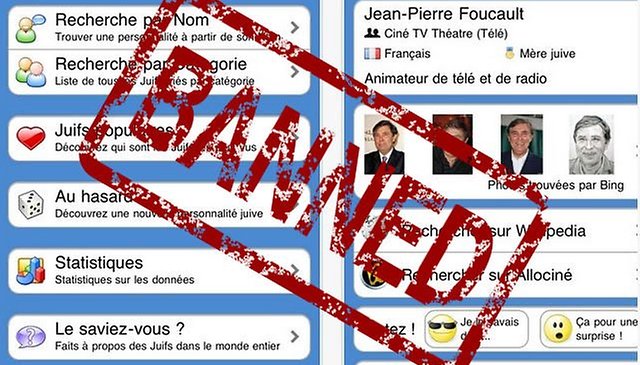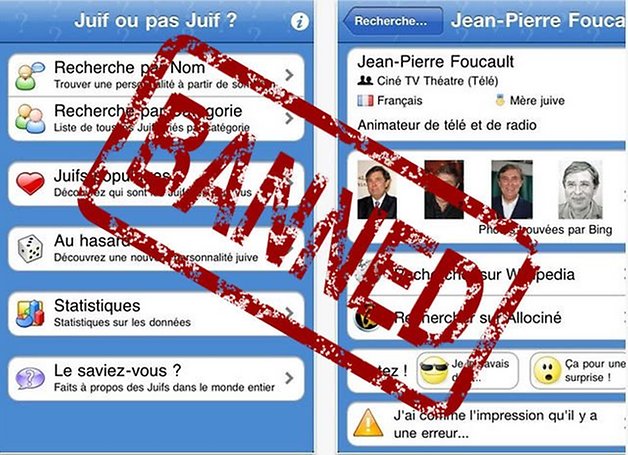 An Apple app called "Juif Ou Pas Juif" (Jew Or Not Jew) has just pulled from the App Store and banned across France. SOS Racisme, a French anti-discrimination movement has threatened to file a lawsuit against the developer for compiling information about people's religious and/or ethnic affiliation, an illegal act according to French law. While France its celebrating in its victory against perceived anti-semitism, the same type of app called simply Who Jew? is alive and well on the Android Market.
Although people have been quick to accuse the iPhone developer of Jew Or Not Jew of antisemitism, he actually happens to be of the Jewish faith himself. Having been suddenly assaulted by the media and anti-racist activists, Johann Levy (pictured below) has tried explaining in numerous interviews that his app was purely "for fun" and just to fulfill people's curiosity on possible Jewish roots of their favorite celebrity. With every download costing about $1, Jew Or Not Jew brought the developer a good amount of profit. But was it ethical?
Apple made a quick and unwaivering decision: Juif Ou Pas Juif has been pulled from the App Store for good. In comparison to Apple, the Android Market has done nothing to prevent Who Jew? from being available to the public. Thankfully, at least the Android version of the suspicious app is free. According to people who have used the app, the information is unreliable and just fuels antisemitic conspiracy theories among the crazy segment of the world population. France may have some of the harshest anti-racist legislation in the world, but this story poses an interesting question: what should be banned from the Android Market? How should Google react to racist or offensive apps? We've seen Google pull the plug on Android apps that infringe on copyright or are overly violent, but is it willing to do the same with extremist content? Is Apple more proactive than Google on this front?
Related: