App Give Away Round 4 Winner Selected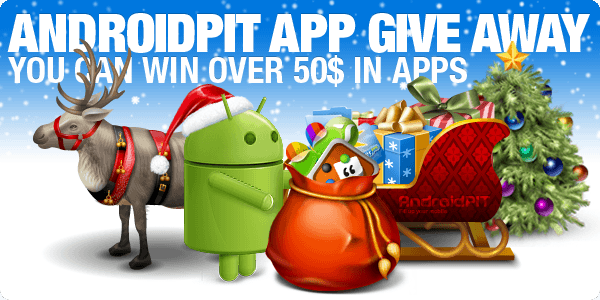 Happy New Year's everybody. 2012 is now upon us and it's time to bring out App Giveaway to a close. Stewart Borland has been selected as our round 4 winner and the AndroidPIT team would like to thank each and everyone of you who helped make the AndroidPIT community so special this holiday season.
December was very kind to AndroidPIT and the Android community in general. 2011 saw AndroidPIT grow to be the largest Android site in Europe and, with all of our various international forums, also the largest international Android community world-wide. December also saw AndroidPIT set new records for new and returning visitors, which helped make this holiday season especially jolly for the AndroidPIT team. All back-patting aside, it's readers like you, who have made our continued growth and success possible so from everyone here at AndroidPIT, I'd like to say thank you and wish you a happy New Year once again.