 [App Review] Indulge Your Budding Architect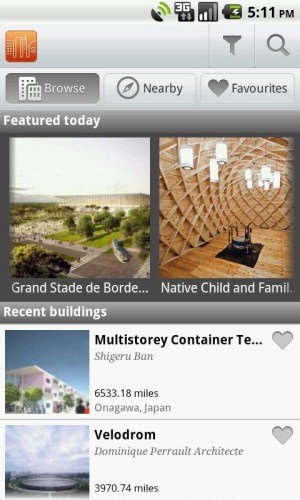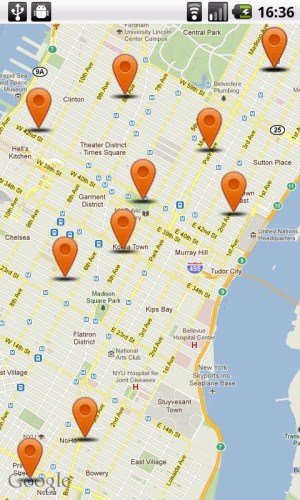 Do you know your Bauhaus from your Gehry? Your Hadid from your Lloyd Wright? If you're one of those architecturally-clueless people (as most are) but would like to be able to walk around a building and say something more than "it's...uh...pretty here" you should check out this new app called "Buildings."
Consider "Buildings" a visual encyclopedia of your city's architectural gems. With the app, you can chart a course through your towns' most visually-stunning churches, embasies, train stations and skyscrapers.
What's interesting about this app is how architect-centered it is. Below the picture of every building, you can see the name of the architectural firm that created it, and the year construction finished. You can also click on the description to find a thorough history of the building's creation. These descriptions aren't just yanked from Wikipedia but lovingly entered from scholarly architectural sites. Together, they comprise what "Buildings" describes as "the most up-to-date and detailed database of buildings in the world today."
It's not as fast to load as we'd like, but "Buildings" is a well-designed and interesting app that should keep your attention, especially while traveling. The app was released just a few days ago and has already racked up over 500 reviews on Android Market, over half of which gave the app five stars. It's easy to see why.
Download "Buildings" here.