Apple Wants to Patent 3D – Could Another Lawsuit Be on the Way?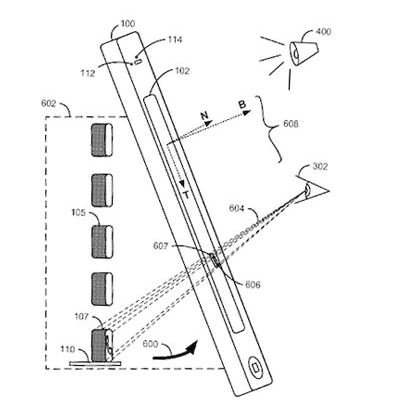 These days, it's hard not to be cynical about the things Apple says it wants to patent since, historically, the company has used their patents to wage all kinds of lawsuits against competitors, whether the Cupertino-based behemoth came up with the idea first or not. However, we're actually excited about Apple's newest innovation. You know how you have to hold the Evo 3D at a very specific angle in order to get the 3D effect? Well, Apple's new patent would make 3D interfaces a whole lot more dynamic. Here's how:
According to Engadget, Apple is in the process of patenting a 3D interface that is capable of guaging depth and displaying a 3D enviornment by tracking user's eye movements. On-screen content would expand items wherever your eyesight falls, creating realistic "drop shadows" for icons and other OS elements based on the degree and angle of ambient light. The new technology would utilize the phone's accelerometer, GPS and gyrometer in order to accomplish this.
Now I'm aware that there's an app called DeepEnd available for Android that does just that (you can see the effect in the video below), but the app only works on your homescreen, not throughout the entire UI:
Apple's innovation would take this idea a few steps further, although it's possible it could be thrown out of court, given the fact that this technology already exists in app form (though I bet it was not patented).
Sure it's easy to be cynical and claim that Apple will use this patent against Android in the future, but I'm not sure if that cynicism is applicable here. HTC uses a completely different system in order to create the 3D look on the Evo 3D. I doubt they'd ever be able to successfully sue HTC over their 3D technology.This patent, instead, could usher in a new and perhaps less headache-inducing era of 3D interfaces...for Apple users, anyway.