Apple Sues Samsung In Japan: Where Is Godzilla When You Need Him?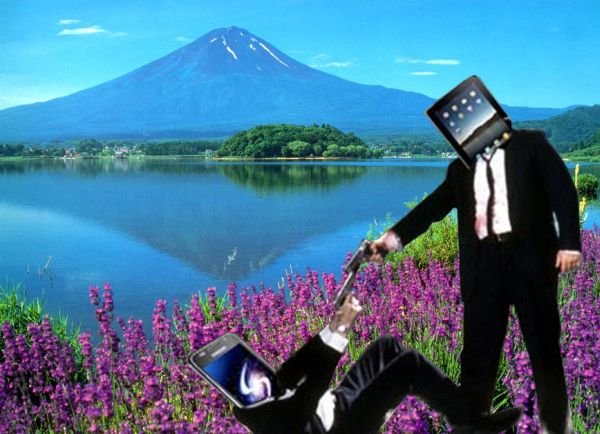 Who didn't see this one coming? Like Mecha-Godzilla vs. Godzilla, the two titans of smartphone tech brought their epic battle for mobile domination from Monster Island (I mean Australia) to the land of the rising sun. Like every entry in the classic monster film series, the plot is always the same: Some new threat wakes Godzilla (i.e. Apple) from his slumber, he then goes on a multi-city rampage to fight off his competition (Samsung) and leaves a generation traumatized by the ordeal (we consumers) Okay, I admit it. The metaphor is a bit played out but so is this legal fight.
But could Apple learn something from Godzilla?
The California-based Apple's latest wave of legal assault is playing out in a Tokyo District Court, where the American company is seeking a whopping 100 million yen (or $1.3 million) in damages from supposed patent violations relation to Samsung's Galaxy series of products. Granted, for me that is a lot of money, but it might be a bit more believable if Apple were to slap another zero or two on that number. This is a fight with no end in sight that has left consumers the world over in the lerch, most recently at this years IFA trade show).
While the boys from Cupertino haven't showed any indication of slowing down their legal blitzkrieg, maybe there is hope. While Godzilla was a destructive force of the Apocalypse at the beginning, eventually he learned to love (or at least tolerate) humanity and eventually saved them from truly evil creatures. Maybe Apple could learn a thing or two from the green monstrosity.