 Apple's New Business Strategy: Act More Like Android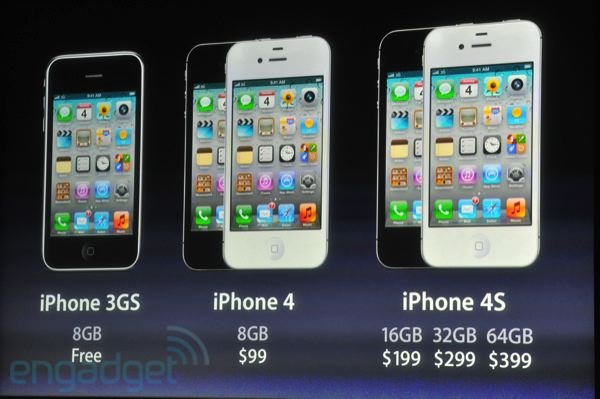 Part of Android's original strategy was flooding the market with lower-priced alternatives to the iPhone just as it was first hitting AT&T. Those put off by the iPhone's original $499 price point could enjoy a G1 for just $129. Competitive pricing and a diverse line of phones was Android's raison d'etre and these factors worked together like magic, leading to a 42.4% market share, booming international sales and a loyal Android fanbase.
Now, however, there's reason to believe Apple is beating Android at its own pricing game.
For proof, just look at the phones being released. A Motorola Droid Bionic on Verizon costs $300 these days, while a Samsung Galaxy S2 or HTC Amaze from T-Mobile costs $230 and $260, respectively. The soon-to-be-released Motorola RAZR and Samsung Galaxy Nexus are said to be priced at $299 each. In contrast, an iPhone 4S costs just $199, while the thriftier shoppers can snag an original iPhone 4 for just $99 or an iPhone 3S for zero dollars. Where Apple was once a premium brand for an elite clientele, it is now priced more reasonably than the competition.
We've talked before about how the mobile phone world is a land grab, and it's still true: the number of people who could own a smart phone but don't yet is still quite high. Whoever reaches these folks first wins. Apple seems to have realized this and is behaving a lot more like Android used to be behave, before it somehow became more elitest to own an Android than an iPhone.
I realize that you get what you pay for and I know that the iPhone 4S isn't dramatically different from the original iPhone 4. But I don't think this will matter to Apple in the long run: the company sold more than four million iPhone 4S smartphones over its debut weekend. Clearly, Apple's competitve pricing could become a big threat to Android.
Related:
Will Android-Based Tablets Ever Be Able to Seriously Compete with the iPad?

[Infographic] The War Between Android and iOS Over Mobile Advertising

Is Apple Lawsuit Destroying All Hope Of Converting Android Fans?