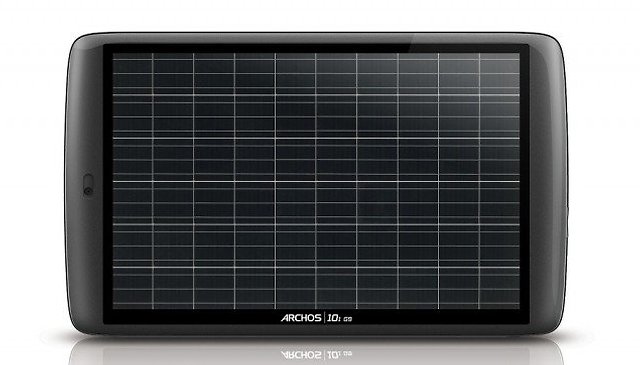 Archos Developing Solar Powered 4G/LTE Tablet With NFC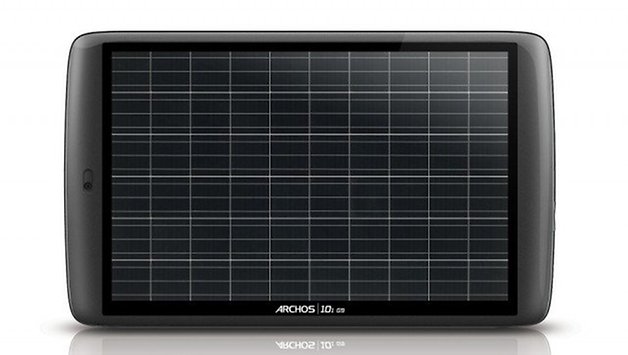 Apparently using Android will make you green in all sorts of ways. Not only is it the color of choice for those in the know, it's also the driving force behind Archos coming generation of Android tablets as the popular tablet PC producer shifts its focus to "green" technology. According to Arctablet, Archo's is cooking up a solar-powered 4G/LTE and NFC capable tablet, which might just make recharging a thing of the past.

The Smart 4G Tablet borrows the solar cell technology developed by French company Wysips to convert the tablets touchscreen into a photovoltaic panel, which could be used to supply the tablet with power. This isn't the first time we've seen solar-powered Android devices. But previous attempts to harness the power of the sun to make our little Androids run were generally confined to smartphones. The Smart 4G Tablet might be the first credible attempt to produce a solar-powered Android tablet.
So will the tablet be able to completely cover its energy needs via solar power? Probably not. According to information from a study conducted by Nokia current solar technology can produce enough energy to prevent a battery from draining while in standby but doesn't cover the complete energy demands of modern smartphones. Another problem confronting manufactures seeking to ride the Green wave to the bank is the weather. The Nokia test showed that solar-powered devices worked well in hot, dry climates but faired poorly in temperate regions like Europe and the U.S.
But the Nokia survey was conducted in 2011 and Archos is aiming for a 2014 release of the Smart 4G Tablet. If solar power technology keeps progressing as it is, Archos might just be able to do away with that pesky battery.