 Are Android Apps Really Not As Good As Their iOS Counterparts?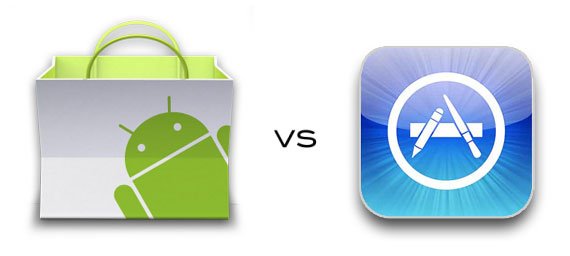 Android is exploding across the developed and developing world, leading to near ubiquity, and yet even with more than 10 billion downloaded apps, Android Market, we are told over and over again, is a backwater, filled with crappy, malware-infested apps that aren't making developers any money at all. Everyone complains that Android apps aren't as good as their iOS counterparts, even big name writers at Tech Crunch, and that Android Market doesn't have enough quality control, and that malware-infested apps are ruining all the fun.
According to the research firm Flurry, developers would much rather create apps for iOS. Yeah, that's right: the closed ecosystem of Apple actually seems to be more attractive for most devs, simply because they can make more off in-app purchases. Oh, those poor Android geeks: who will make apps for them?
It seems that everyone is arguing that while Android nerds claim to be in posession of the fastest, most easily-modable and sleekest new handsets, these are not the phones with the best apps to show off said processing power. It's disconcerting to think that all of this incredible technology is being wasted on apps that are complete rubbish.
Or is it this argument that is complete rubbish? Gameloft games, as well as those developed for exclusive use with Nvidia chips, sport impressive graphics and immersive 3D environments. There were plenty of great puzzlers out there this year, including "Where's My Water?" and "Cut the Rope." Obviously, Angry Birds, GTA 3 and Modern Combat all have posted big numbers as well.
In fact, of the top 25 games on iOS, Android has nearly all of them.
Now of course the Android platform may not be the first to receive a new game. But the conventional wisdom that iOS has better apps than Android may not be based on fact.
To prove that Android apps can hold up to their iOS counterparts, we here at AndroidPIT will be posting comparison videos between the iPhone 4S and the Galaxy S2 of top apps in the App Store and Android Market. Are there any apps you'd recommend we compare? Let us know below!
Over the coming days, we hope to completely dispel the rumor that Android apps don't perform as well as their iOS counterparts, or simply begin a discussion as to why Android apps aren't up to snuff. We'll keep you posted...