 Are these HTC's New Candy-Colored Ladyphones?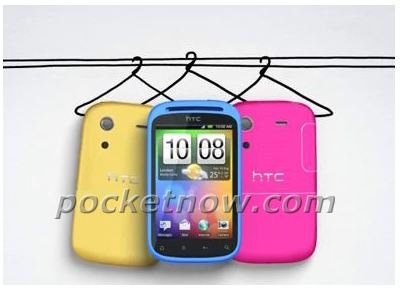 A few weeks back, we informed you of rumors that HTC was developing a phone targeted exclusively at women. Supposedly called HTC Bliss, the phone would feature calming wallpapers as well as weight-loss and shopping apps.
Well, we were going to try to joke about it but we couldn't come up with anything more offensive than a phone that tells women they have to lose weight.
Now we're seeing pictures of a new HTC Ladyphone named HTC Glamor, and the photos look like the real deal. Our first thought upon seeing these was "are they for 7 year olds?" They've got the same neon-splashes of a Barbie's first cell phone. True, it's impossible to target something towards women and not be accused of pandering or sexism, but seriously, HTC...we're getting a headache just from looking at these from the comfortable remove of our desktop computer.