Asus Eee Pad Transformer Sells Out Mere Minutes After Release on Amazon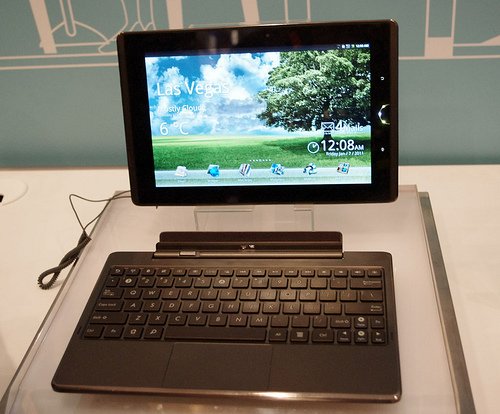 We've written a lot about the Eee Pad Transformer, and so has the rest of the tech world, and apparantly people have been listening - and salivating.
Just three minutes after the Eee Pad Transformer was released on Amazon, it went from "in stock" to "out of stock." Walmart, Buy.com, Datavision, Target and others followed soon after.
Is it the detachable tablet design? The roomy keyboard that beats typing with your sweaty fingers? The $400 price tag? Or, most likely, all of the above?
It is still unclear, at this point, whether the ASUS drought is due to overwhelming demand or limited supply. But one things for sure: if you want one in the near future, you'll have to be lightning quick!