Augmented Reality Meets Hollywood, Find Films Shot in Your Location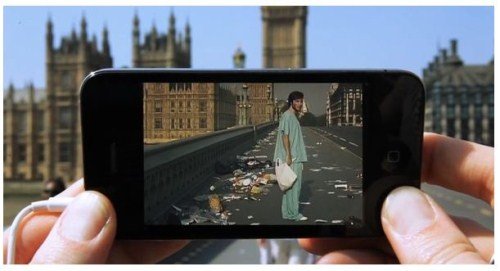 We've been getting really excited about new developments in augmented reality (AR9, and certainly "Augmented Reality Cinema" is one of the coolest ideas to incorporate AR. Imagine if you could watch film clips shot in the places you're lounging around. Moseying around London, for example, you could see clips from Harry Potter, 28 Days Later or Bridget Jones. The possibilites are endless -- unless, that is, you're living in a small town.
It would be a little freaky, though, to walk around our hometown of Seattle and see clips from "The Ring." We think that'd probably scare the Bejesus out of us. But, sure, we wouldn't mind a little Fraisier of Gray's Anatomy on our walk to work.
As of now, "Augmented Reality Cinema" is just an idea -- but a brilliant one, nonetheless. Check out a preview video below for more: