Blackberry and the U.S. Government: Equally Resistant to Change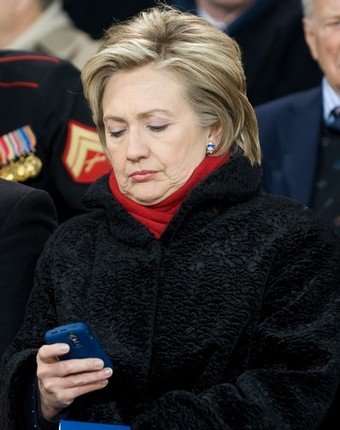 What's more stagnant than the research and development team at Blackberry? Why, the U.S. governement, of course! How else to explain the fact that Blackberry remains the official Washington smartphone even as the company sinks into the sea?
According to the Post, a half million federal workers – including Barak Obama and the White House staff – remain glued to their Blackberries, and those numbers haven't taken a hit even as the rest of the world has moved on to Android and the iPhone. "We appreciate RIM's focus on security, which is paramount for government use," the Washington Post quoted Casey Coleman, the chief information officer at the General Services Administration.
There are other reasons for this "stick in the mud" philosophy; Blackberries are "cheaper," they're easier to fix (because everyone in Washington owns one), and they fit the bill for most government workers who feel they need a real physical keyboard for e-mailing (apparantly no one in Washington has heard of the HTC ChaCha).
Maybe Blackberry will be able to work this "business and politics" angle for a little while longer. After all, the more conservative the audience, the more likely they'll stick with Blackberry. For some congressmen, it seems changing smartphones is as hard as moving the country forward; both require a bit too much open-mindedness.
But change is coming, I believe. Already, the Bureau of Alcohol, Tobacco, Firearms and Explosives plans to swap out its entire stock of Blackberries – 3,800 in total – for other handsets made by Apple and "other manufacturers." This follows similar moves by NOAA and Haliburton. The total number of Blackberries abandoned by companies over the past few months could be as high as 10 - 15,000.
Washington may be a tough nut to crack, but I can't believe they'll be surgically attached to their Blackberries forever...