Beautiful Widgets: First Paid App to Reach 1 Million Downloads on Android Market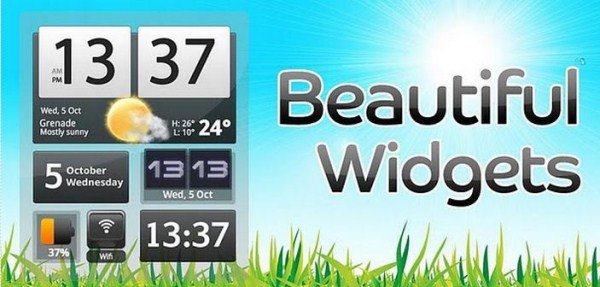 Beautiful people deserve beautiful widgets. That might as well be the mantra of Level Up studios, which originally released the Beautiful Widgets app in Android Market almost 2 years ago. Since then, the app has been downloaded 1 million times and is the first paid app on Android Market to reach that milestone since the Market was first founded.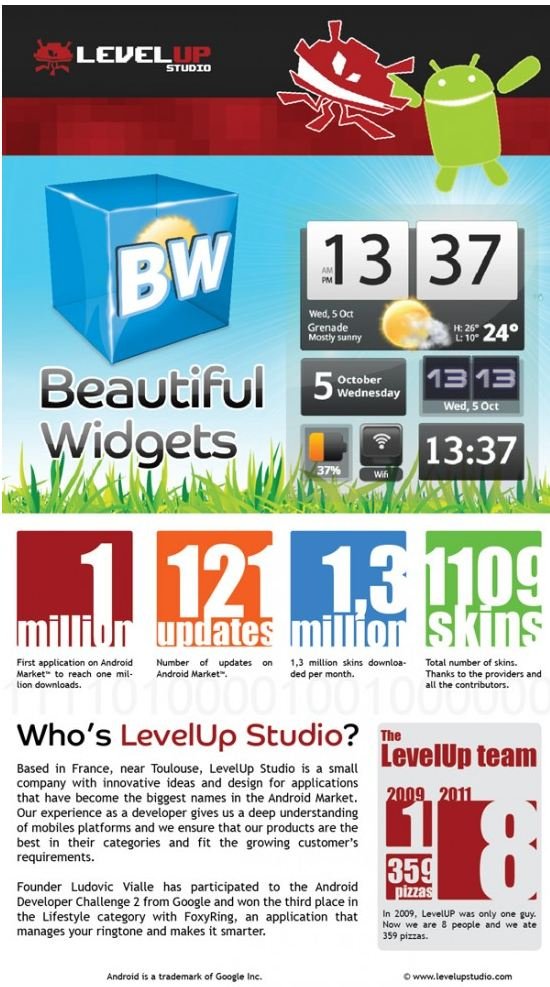 Beauitful Widgets has over 1,000 skins you can download to customize your UI. Lots of users appreciate it for allowing them to completely overhaul their homescreen, adding widgets that look like they were installed by HTC or Samsung. Sometimes I even wonder how the app makers haven't been sued by HTC in particular for copying their clock skin design.
Think your app has seen a lot updates? Beautiful Widgets has been updated 121 times – quite the number. The firm that runs the app – Level Up Studios – has also grown from one to eight staff members over the past two years.