Become an Angry Bird This Halloween Season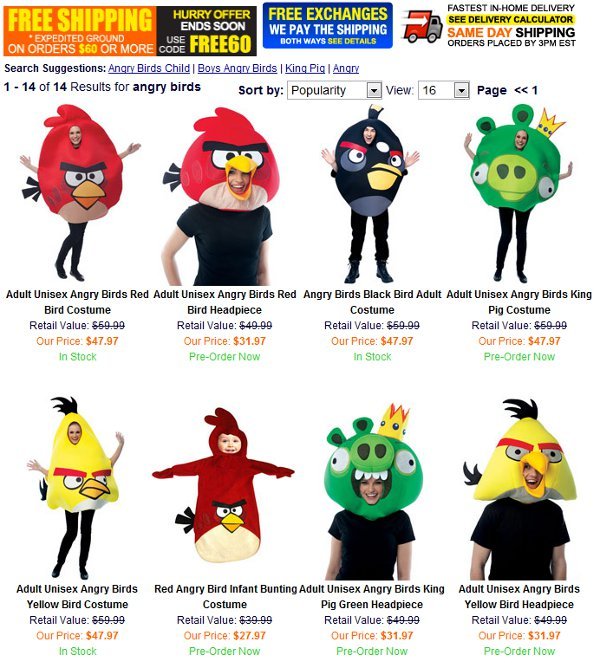 The number of posts we've devoted over the past year to those Angry Birds may seem obsessive, but we think these Halloween costumes are novel and fun enough to warrant yet another Angry Birds post. Just look at these smiling faces!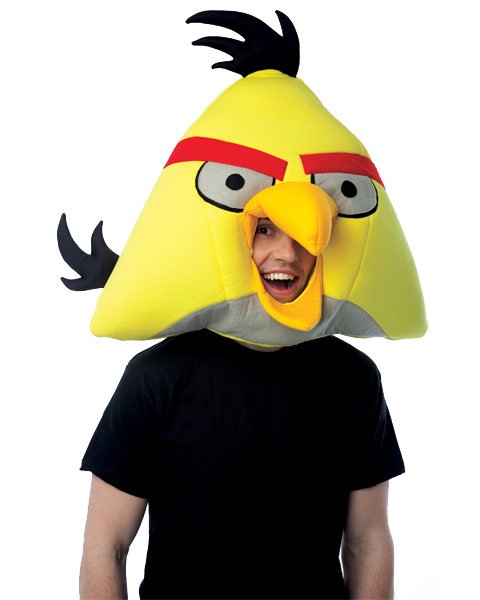 They are priced from $30 to $50, which is an amount most Angry Birds hardcore fan would spend without batting an eyelid, right? If you purchase your own Angry Birds costume, please do send us a picture so we can start a beauty contest.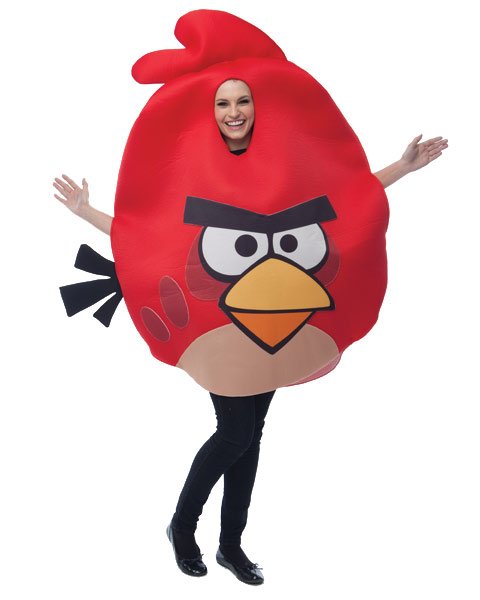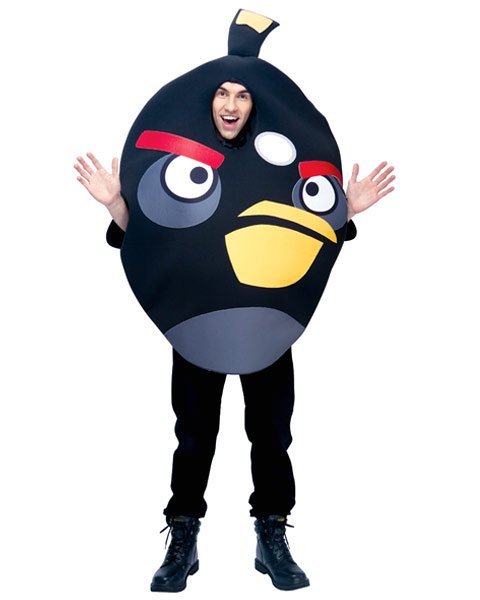 Related:
[Infographic] The Psychology of Angry Birds Addiction

Android Gaming In Real Life: Cakes, Speakers and Theme Parks, Oh My!

[Video] Angry Birds Live 2.0 – Now That's What I Call Birdwatching