 20 Companies That Sell Your Data – And How to Stop Them from Doing So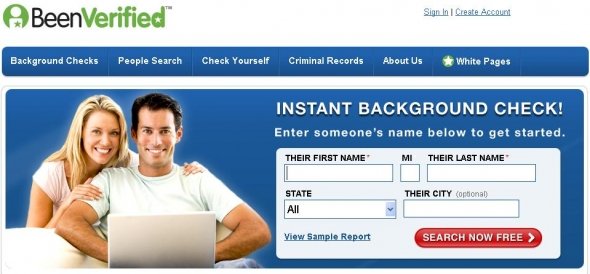 There's a shadowy underworld of websites that claim they can help you perform background checks. Called "data brokers," these sites are the ultimate scam artists. Not only do they rip folks off and sell their user's data, their services can be used by criminals to hunt down potential victims. And there's nothing illegal at all about what they're doing.
Who are these companies and how can you stop them from selling your data? Read on to find out.
What is a Data Broker?
A data broker is a website that crawls public records for sensitive information like names, addresses, credit card histories, and even relatives and neighbors names. These sites work either by appealing to folks' narcassism or by their desire for stalkerish behavior. The site MyLife.com, for example, pitches its search as "See Who's Searching for You." But then, once you've entered your data, it's theirs forever, and now they can sell it to others.
Among the most notorious data broker websites is BeenVerified.com. Been Verified has received thousands of complaints from the Better Business Bureau for its shady business dealings. According to SafeShephard.com, the company has run over 20 million background checks, meaning around 1 in 12 Americans have been spied on.
You're supposed to be able to remove your information from BeenVerified but, as shown in complaints to the FTC, personal information re-appears a mere 3 months after the demanded opt-out. BeenVerified also doesn't allow users to cancel their contract easily and then charges monthly fees while spamming users on a daily basis.
Who's Involved?
Here's a list of some of the biggest data brokers on the web:
Intelius
Zabasearch
Archives
PeopleLookup
US Search
PeopleFinders
PeekYou
PublicRecordsNow
USA People Search
Epsilon
White Pages
MyLife
PIPL
PeopleSmart
Radaris
PrivateEye
Spokeo
RapLeaf
Acxiom
BeenVerified
How Can I Get the Info Removed?
While the government has yet to step in and demand protection over our personal data (essentially protecting public documents from the companies that want to use them), a website called SafeShepherd will remove your information from these sites for a monthly fee of $14 or a yearly fee of $65. I suppose the reason why the fee is re-occuring is because these sites tend to put information back up even after they say they've taken them down. It's a sizeable chunk of change, but invaluable if you'd like to protect your privacy from unwanted attention long-term.
While I understand why someone may want to search public records before hiring someone or going on a date, the reality is that these websites also help would-be criminals stalk innocent victims. Sure, the information could be snagged by going to the county courthouse, but these sites make the information much, much easier to find. That's what makes them so dangerous.
If you want to be on the safe side, try out SafeShepherd.