[Benchmarks] Samsung Galaxy Nexus: Has The Flagship Hit An Iceberg?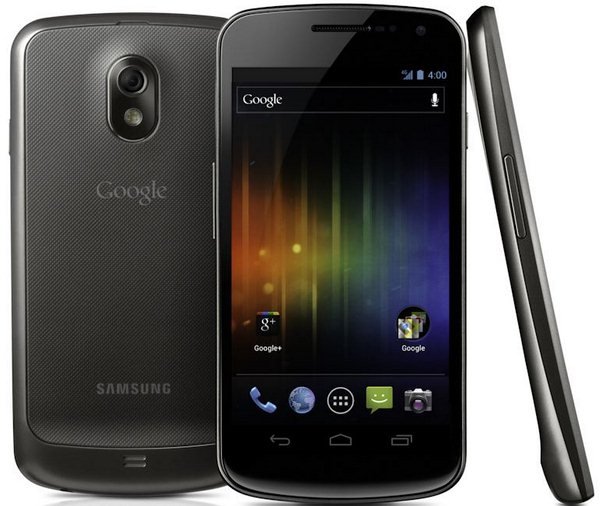 All is not well at the top of the smartphone heap– software glitches have been reported in the British release of the Samsung Galaxy Nexus and, if the latest benchmark results can be believed, the Galaxy Nexus might not be as powerful as many had hoped.
As always with benchmark tests, a coda or two before we get into the numbers: benchmark tests are not the end all and be all of performance and should only be taken as an indicator and not the final word on the matter. Also the Nexus was never billed as the ultimate high-powered smartphone. The Nexus series has always been Google's way of guiding manufactures to make devices that gel with Google's overall Android design plan and the Galaxy Nexus is a phone designed as a platform for Ice Cream Sandwich. And given that the Galaxy Nexus has garnered stellar reviews from most major publications, it seems that Google/Samsung have done just what they set out to but I was kind of expecting a better performance in the hardware department. While it's browser rating put's the Nexus clearly at the top of the pack, it's graphical benchmark scores leave a little to be desired.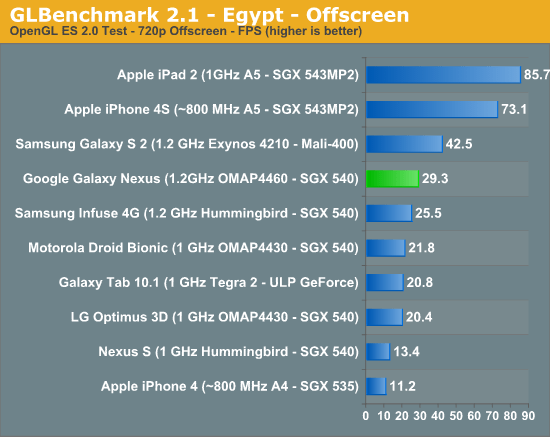 (Graphics: AnandTech)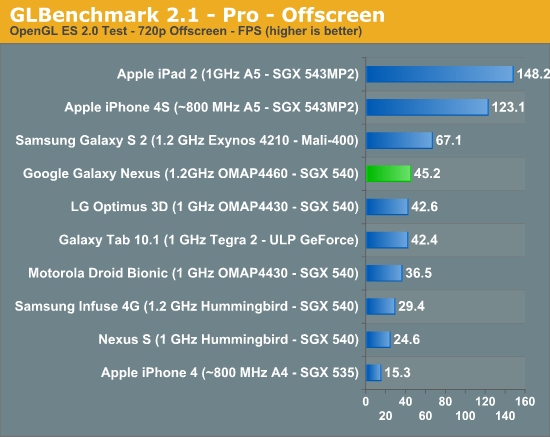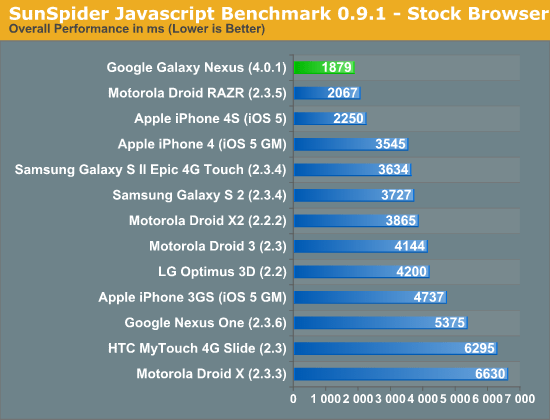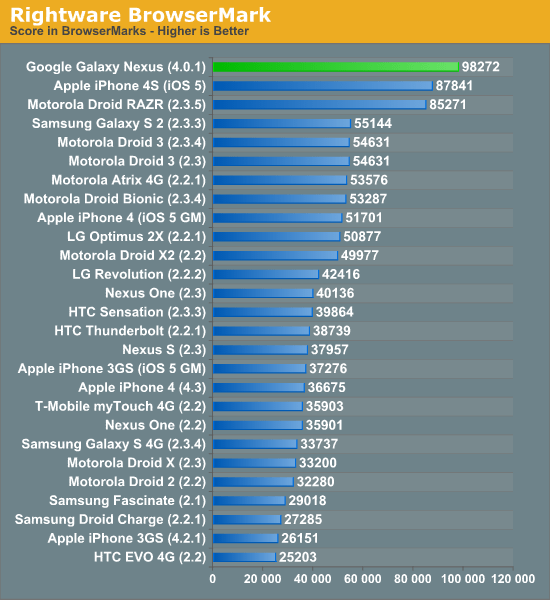 Regarding the overall handling, the Galaxy Nexus will be more then a solid phone as most users, even ones embracing serious gaming, will be more then satisfied by the hardware performance but there is still a part of me that would have liked to see the iPhone 4S knocked down a rung or two. But maybe this will give Android handset producers the impetus to put as much time into optimizing their software as Apple currently invests.
Related Samsung Galaxy Nexus News: