Google's Best Commercials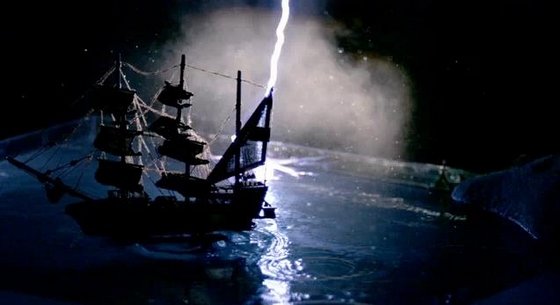 (A video still from Google's Chrome commercial)
Apple is often cited as the best advertiser in the business, but Google is just as adept at creating poignant and memorable advertisements. The following clips advertise the best of what Google has to offer — including amazing search capacities and blazingly fast browsers – while retaining a uniquely human touch. With billions of pages of content from which to choose, the company is especially good at creating emotional search montages. Without further ado, here are a few of the best Google commercials we've seen, including a few you probably haven't, from the past year. We picked 'em based on production values and how memorable they were.
Muppets, Queen and Google+ : Now that's what I call a winning combination. In this insta-classic Google commercial, the muppets team up with Google+ for a very special hangout session in which they sing the lyrics to Queen's "Under Pressure."
Strange that an advertisement for Google search could be so emotionally moving. In this video of the most-searched people, places and events over the past year, Google touchingly captures some of the biggest moments from 2011 and bundles them into a nearly three minute commercial.
This incredibly imaginative Google Maps commercial uses a four-sided, three-dimensional labrynth maze to illustrate how Google Maps can help you navigate through life. The commercial even shows how Google maps can help you while you're indoors, like at a shopping mall. Check it out.
Google Chrome is fast. How fast? So fast that it can load a page faster than it takes to pulverize a potato and faster than it takes a sound wave to reach your ear. Okay, you get the point; now watch the video.
Who could forget the Lady Gaga Google Chrome commercial? The ad, which features GaGa singing "Edge of Glory," is much better than the actual music video for the song. Take a look as Gaga and her fans sing along to her newest single.
Lots of amazing ads have been made over the past hundred of years, but how many of them can actually claim to have saved lives? This ad for Google Chrome is about Dan Savage's campaign to reach out to kids who are being bullied because of their sexual orientation. One of the comments under the video is from a suicidal teenager who considered killing himself but thought better once he saw this clip. "When the video was over I took off the pajama pants from around my neck. Thank you google chrome. Thank you for keeping me alive," the boy writes. Take a look at this inspiring video to find out more about the "It Gets Better Project."