Draw Something Hall of Fame: Welcome to the Louvre of Phone Paintings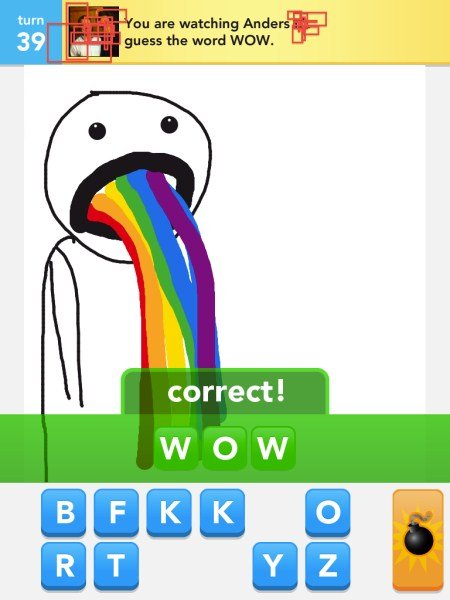 Draw Something: I suck at it. I have trouble even drawing a circle with my fat nubby fingers. Whenever the challenge seems to have a shortcut, I take it, and then I still fail and my partner is like "um, what? My asthamtic cat with one leg could have drawn a better drawing with her mangled paw." But it seems that others in this world are blessed with something called creative talent. I am so happy for them, and I also hate them as well. How in the world are there people able to draw like this on their phone? Even with a stylus, I am baffled. Let's look with wonder and jealousy at the best, most hilarious Draw Something masterpieces.
The Good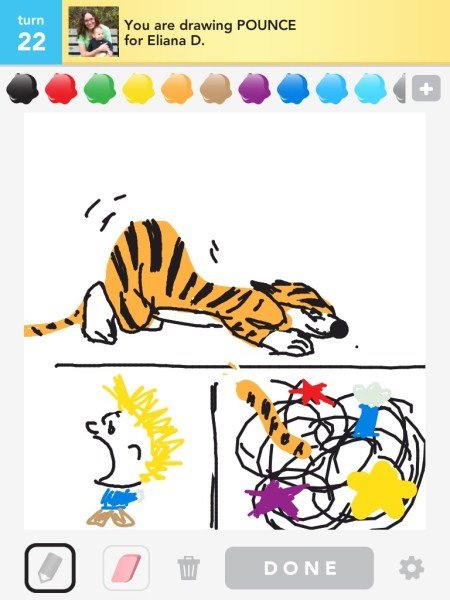 If I would have gotten this challenge, I would have tried to draw a kangaroo that would have ended up looking like a phone booth.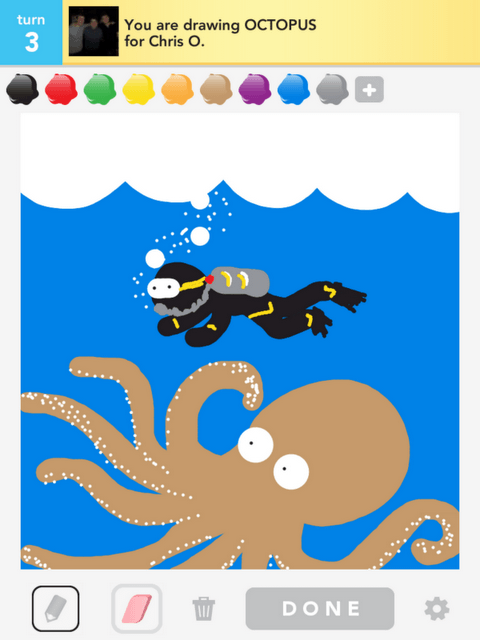 I had this challenge once. I literally drew a ball and 6 tentacles under waves. It failed spectacularly.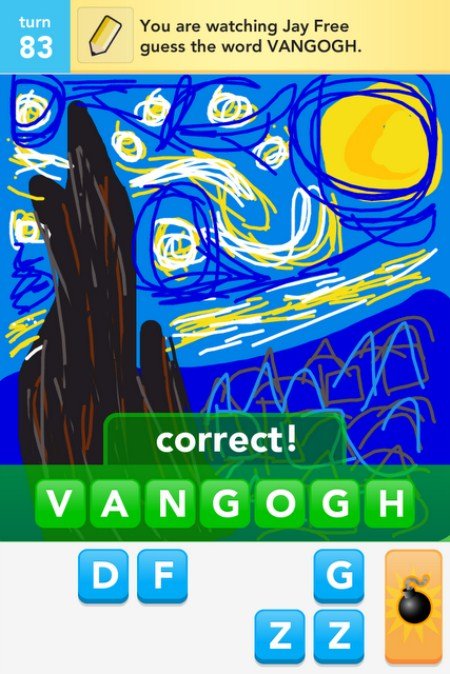 I would have just drawn some dude trying to hack off his ear. WAY TO STEAL MY THUNDER, MAN!
The Great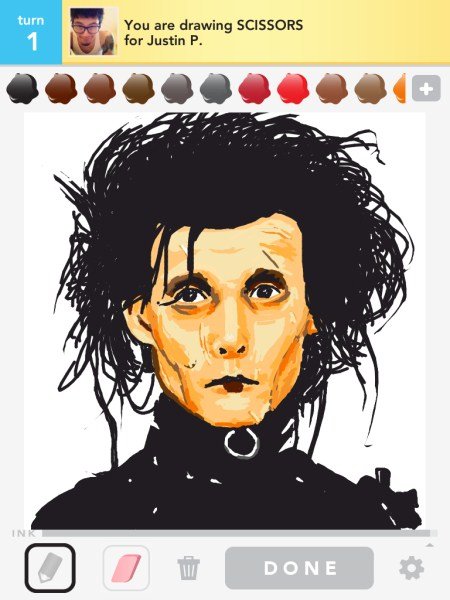 Really? The challenge was "scissors"! I would have drawn some sort of contraption that would have ended up looking like a naked lady with loopy legs.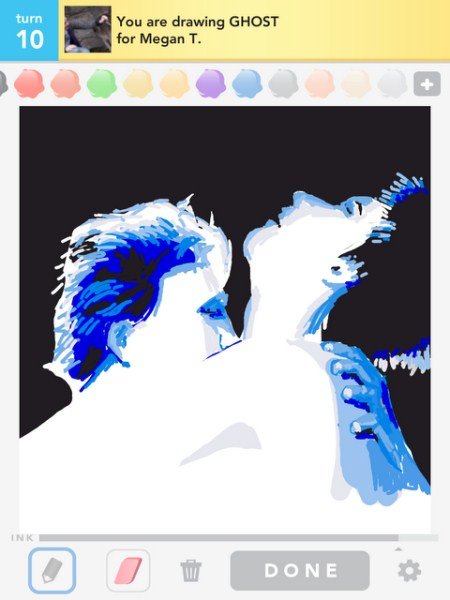 Incredible. Mine would have ended up looking like a man with a sheet over his head. It would have been sheet.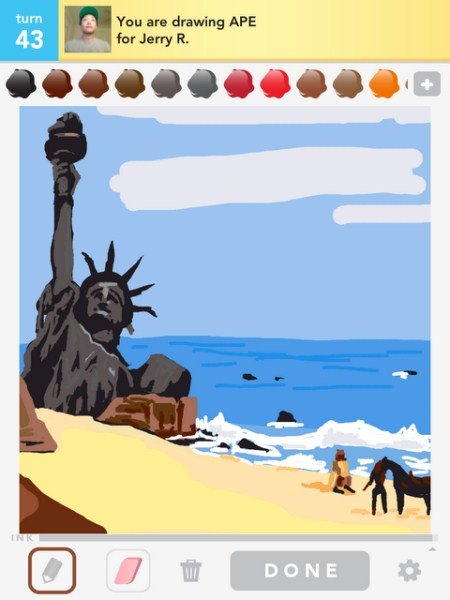 AAAAAAAAAAAAAAAND now you're just showing off.
The Hilarious

We all know this is true.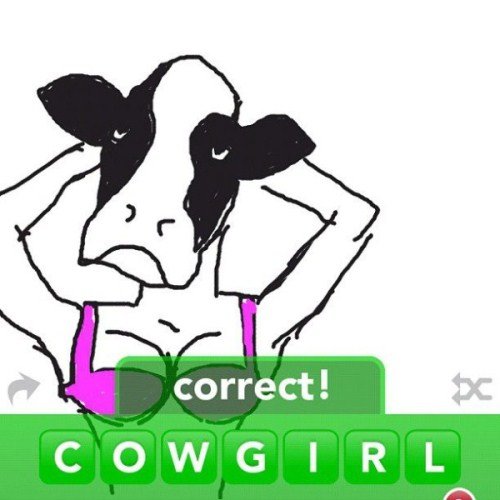 The best drawings are clever spins on titles like this one.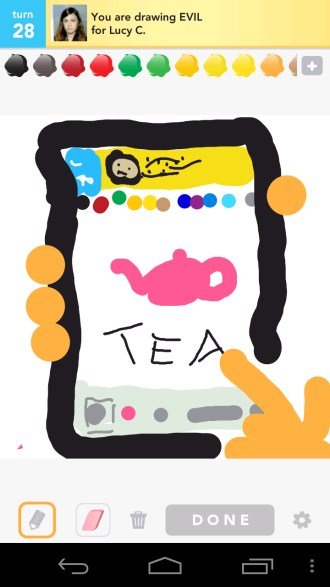 I may be bad at this game, but I never write words. That IS evil. AGREED! If you're bad, just lose the round fairly and squarely, no need for this kind of nonsense!