Better, Faster Stronger: Introducing the Galaxy S2 HD LTE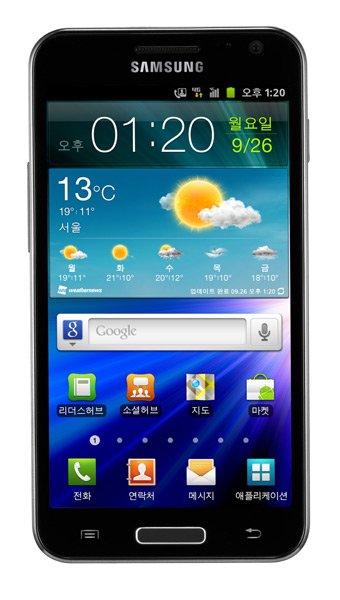 The CPU and display of the Galaxy S2 are about to undergo upgrades. Samsung has announced two new phone models that'll be getting the royal treatment: the Galaxy S2 LTE and the Galaxy S2 HD LTE. The latter phone has specs that really get us excited.
The Galaxy S2 HD LTE sounds a lot like your typical Galaxy S2, but with a far larger and richer pixelated display and more powerful processor. We're talking about a 4.65" super AMOLED display with 1280x720 pixel resolution. Compare that to the average Galaxy S2's 4.27 inches and 800x480 pixel display and you'll understand our glee. A 1.5GHz CPU, 1GB of RAM 8MP camera and 1850mAh battery round out the phone's impressive specifications.
It is, of course, too early to know how these improved specs will affect performance. So far, the phone is only being released in South Korea, but we can't wait to get our hands on a test unit.
Related:
UK Ad Authority Picks Fight with Samsung
Samsung Galaxy S II Page Goes Live On AT&T

[Test] Galaxy S2 Still Has the Fastest Graphics Chip of Any Smartphone on the Market